Newsletter: March 2020 on Maui!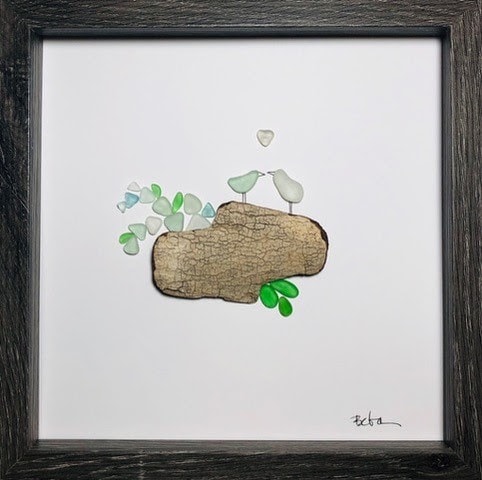 An original by Beba O'Brien
Sea Glass Art by Beba O'Brien
One of our new artist to the Maui Hands family – Beba O'Brien, creates original works of art made of sea glass and other materials found on Maui's beaches.
Beba grew up in Southern California where she loved strolling the beach in search of sea glass, shells, and driftwood. Beba moved to Maui in 2010 and resumed her beach combing hobby. After 8 years of collecting, she decided to do something with her "mermaid treasures."
She calls her art a natural extension of her collection of findings.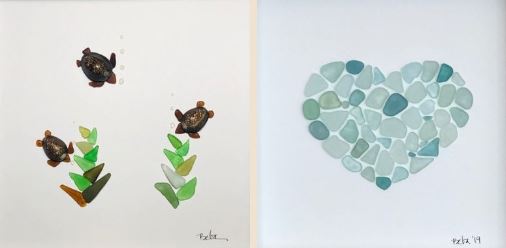 All of Beba's creations are finished with a Shadowbox frame. 
Her pieces can be found at Maui Hands in Lahaina, and on our website. 
Acrylic & Epoxy on Wood by Cory Palmeira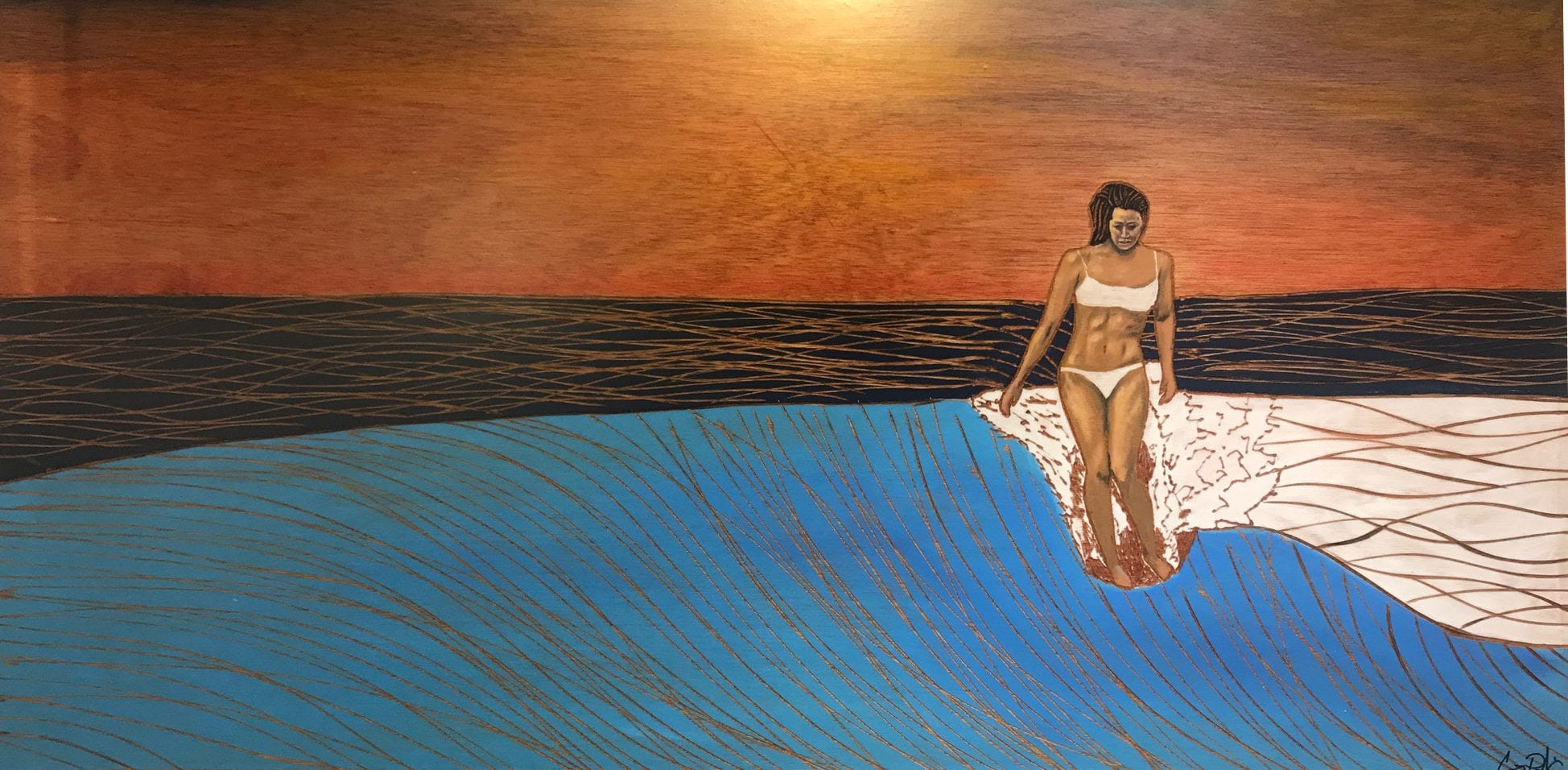 Artist Statement:
"My name is Cory Palmeira. I was born in 1985 and I've spent my entire life here on Maui. I have been a firefighter for 8 years, and I currently work on MFD's Rescue Company located in Kahului. We're the guys that get to hang from the helicopter for any mountain and ocean rescues. There is a lot more to the job but that's the one thing that everyone sees. Creating artwork is a nice change of pace from my fire career. I feel like it puts some balance in my life.
Most of the inspiration for my art comes from my favorite hobbies, surfing and spearfishing. Growing up on Maui it's impossible to ignore the ocean, and all things that come with it.
We are so blessed here on Maui to have some of the most beautiful local wood to work with. Some of my inspiration comes from the wood, as the shape and figure of every piece will often dictate what it should become."
Available at Maui Hands in Makawao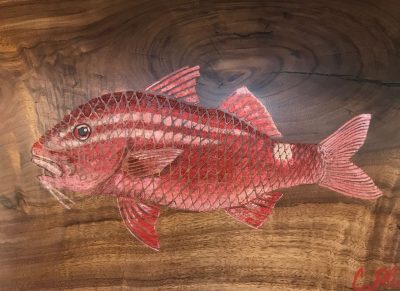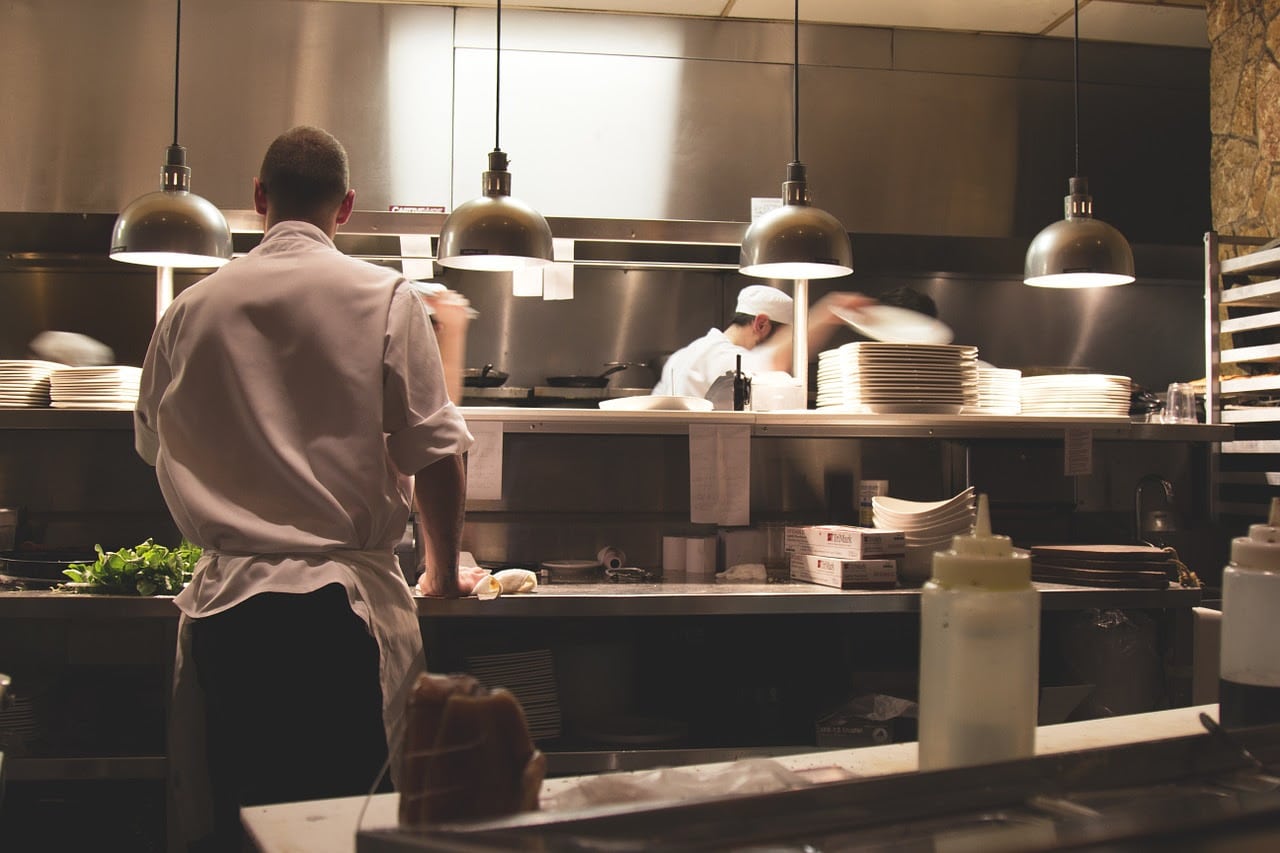 Maui Chef's Table by the Mill House
The Mill House Chefs' present a menu inspired by their personal stories and told through Maui's seasonal offerings.
Guests are encouraged to get out of their seats to see the action and get to know the Chefs in this non-traditional dining experience.
Tickets are $190 per person.
Saturdays in March at 6p
Maui Tropical Plantation
https://bit.ly/32C3ApV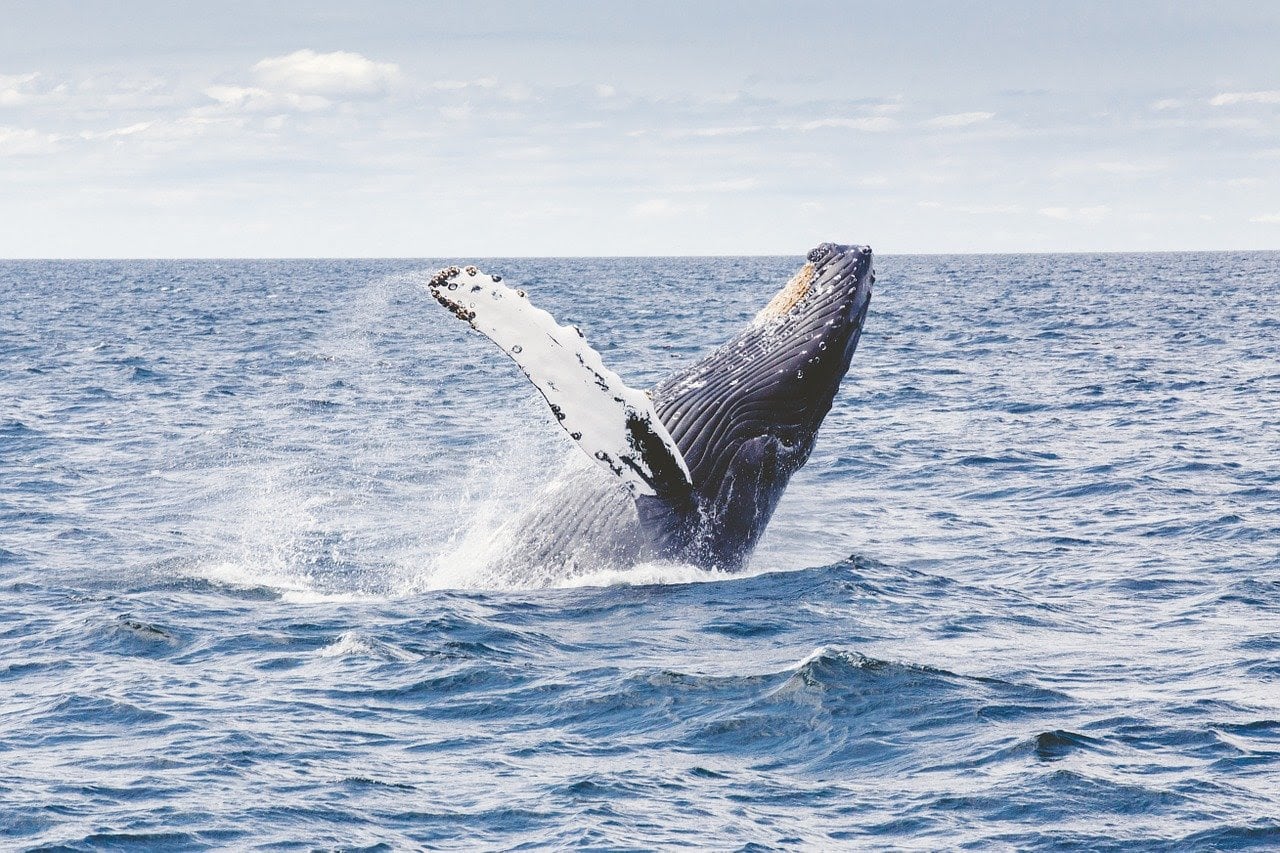 March's Great Whale Count
The annual Great Whale Count brings volunteers together to count whales from 12 survey sites along the shoreline of Maui as part of a long-term survey of humpback whales in Hawai'i. Information gathered helps the Pacific Whale Foundation determine trends in Humpback Whale's migration to the State.
March 28th
Maui, Hawaii
https://bit.ly/32xO0vr
Pono (Righteous)
UH 'Olelo Hawai'i Play Makes Historic Debut Off-Broadway 
Earlier this year, the University of Hawai'i made history when it's play "Au'u 'la: Holding On" was selected to preform Off-Broadway.
The play, written and directed by UH Manoa Professor Haili'opua, is performed predominantly in the Hawaiian Language. It captures pivotal moments in Hawai'i's history from the perspective of four students. 
The group from the University of Hawai'i at Manoa had a total of four performances in New York City.  
Auwe (Oops)
Study: Hawai'i 3rd Most Expensive State for Kupuna Renters
A recent study conducted by the University of Massachusetts found that Hawai'i is the 3rd most expensive state for Americans age 65 years and older. It was found that more than half of Hawai'i's Kupuna living alone lack the financial resources to pay for basic needs.
Hawai'i's AARP State Director is encouraging lawmakers to take steps that will make it easier for working families to save for retirement, in hopes of combating this problem for future generations who wish to age in place here in Hawai'i.
ARTISTS IN RESIDENCE FOR MARCH 2020
We are very lucky to represent the work of so many talented local artists. For many years, we have facilitated our Artist in Residence program that offers clients the opportunity to meet some of our artists,  learn more about their artistic process and talk story. We hope you will join us one day and meet one of our incredible artists.
HYATT
Ariel Quiroz, oil painter. Sundays in March from 4p – 8p
Beth Hird, watercolorist. Thursday, March 5th from 11a – 2p
Baz Maui, mixed media artist. Tuesday, March 10th from 10a – 2p
Christine Halton, mixed media artist. Tuesday, March 24th from 3p- 6p
LAHAINA
Beba O'Brien, mixed media artist. Thursdays in March from 11a – 2p
Steve Rinaldi, oil painter. Tuesday, March 3rd from 11a – 2p
Christine Halton, mixed media artist. Tuesday, March 24th from 11a- 2p
MAKAWAO
Mort Luby, watercolorist & oil painter. Mondays in March from 2p – 4p
Pamela Street, jeweler. Monday, March 2nd from 11a – 2p
John Ensign, acrylic painter. Thursdays, March 5th & 12th from 11a – 3p
Amanda Scott, mixed media artist. Fridays, March 20th & 27th from 12p – 3p
PAIA
Mort Luby, watercolorist & oil painter. Wednesdays in March from 2p – 4p
Nina Bindi, mixed media artist. Tuesday the 3rd & Monday the 23rd from 11a – 2p
Marty Wolff, photographer. Fridays, March 6th & 20th from 11a – 3p
Cody Roberts, photographer. Mondays, March 9th & 16th from 11a – 2p
John Ensign, acrylic painter. Thursdays, March 19th & 26th from 11a – 3p
Christine Halton, mixed media artist. Tuesday, March 17th from 11a – 2p