Newsletter: December on Maui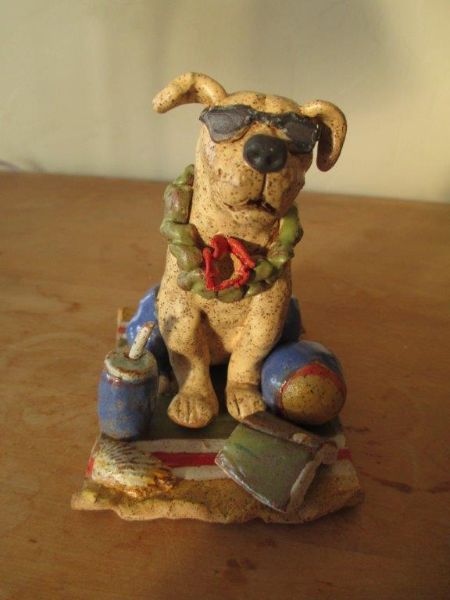 Ceramic Dog by Robin Fahey Cameron
Happy Holidays!
Just in time for the holiday season, Robin Fahey Cameron just restocked all four Maui Hands locations with her fun and creative ceramic pieces like this vacationing dog (above).
Each dog is hand built and sculpted with a sense of fun. They embody the spirit of Maui, of island life- be it at the beach, on the waves, sight-seeing, or cruising around the Island on their motorcycle.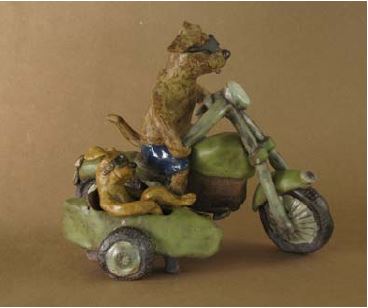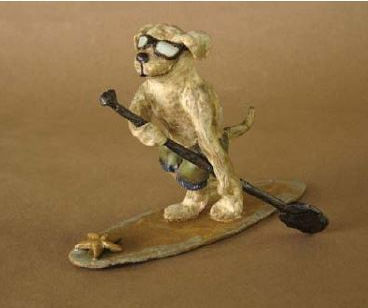 Also part of Robin's collection are her Boulder Bowls. These are created by draping clay and shaping it to achieve beautiful flowing forms on hand-selected boulders from the wave pounded shore of Maui. Impressions of shells and other natural objects are added and crystal glazed to achieve one of a kind pieces that reflect the spirit of the island, formed in fire, graced with beauty.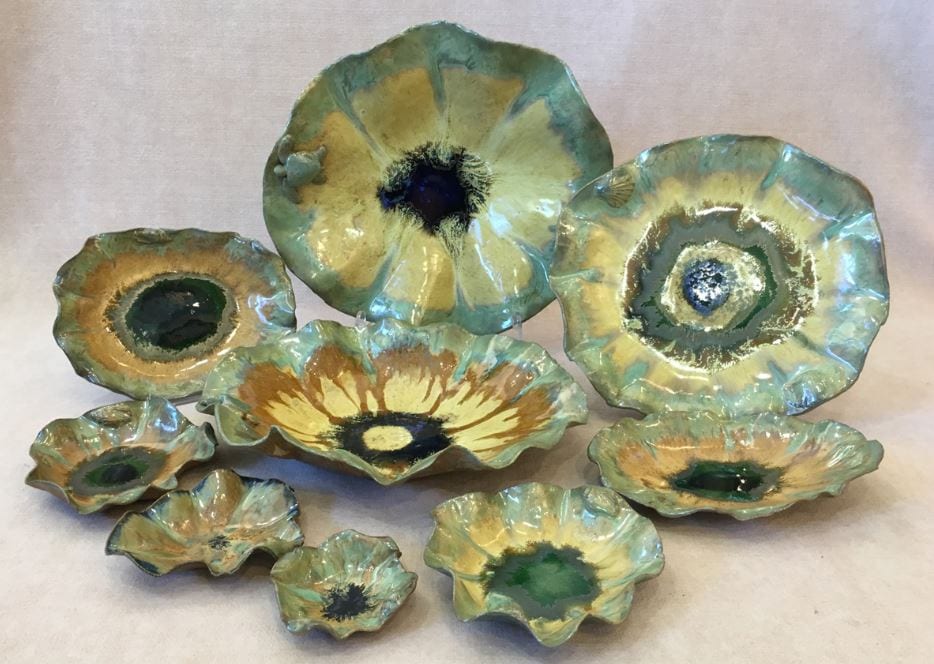 Resin Art on South Pacific Acacia Wooden Bowls
by Leilani Kepler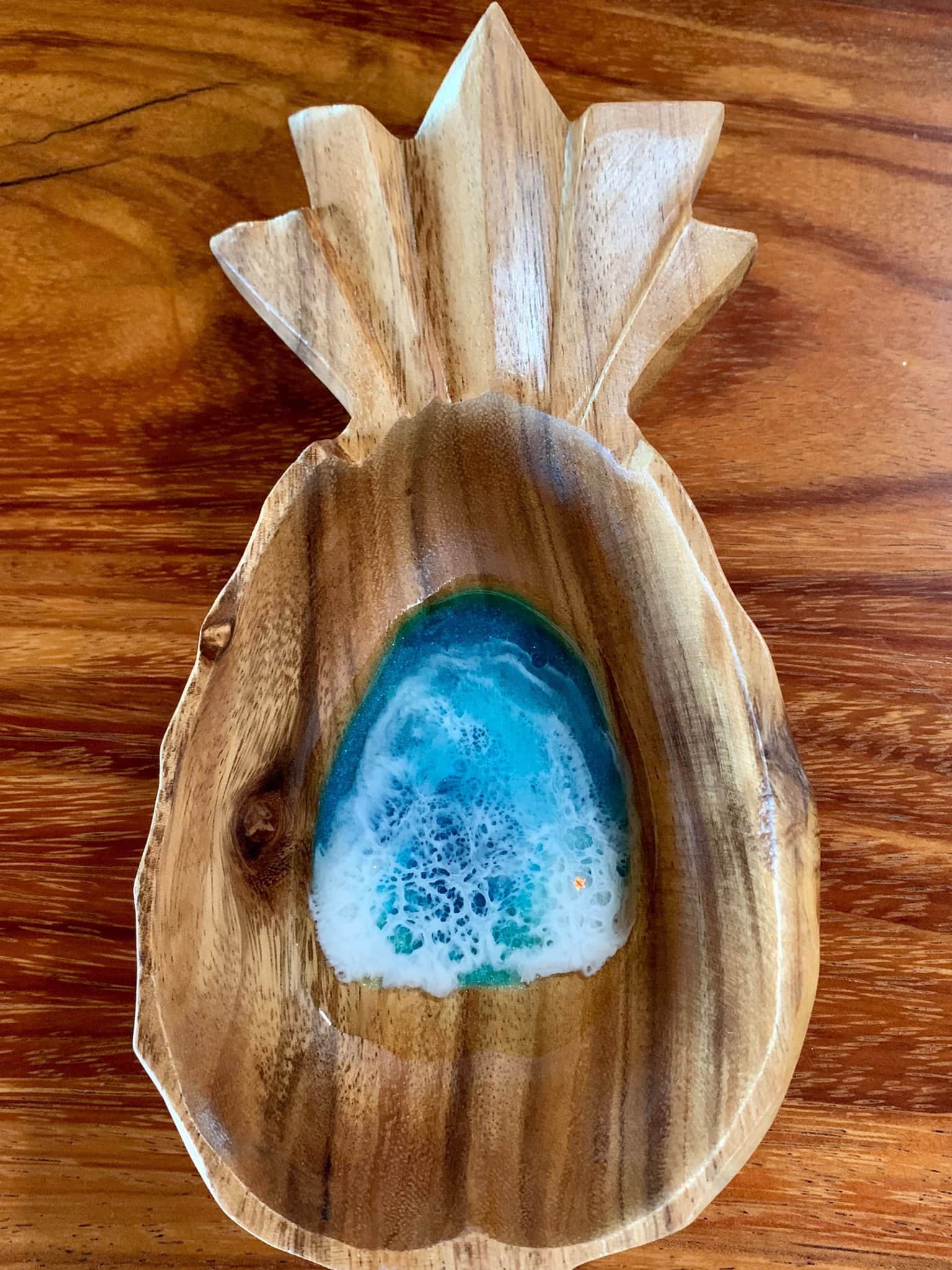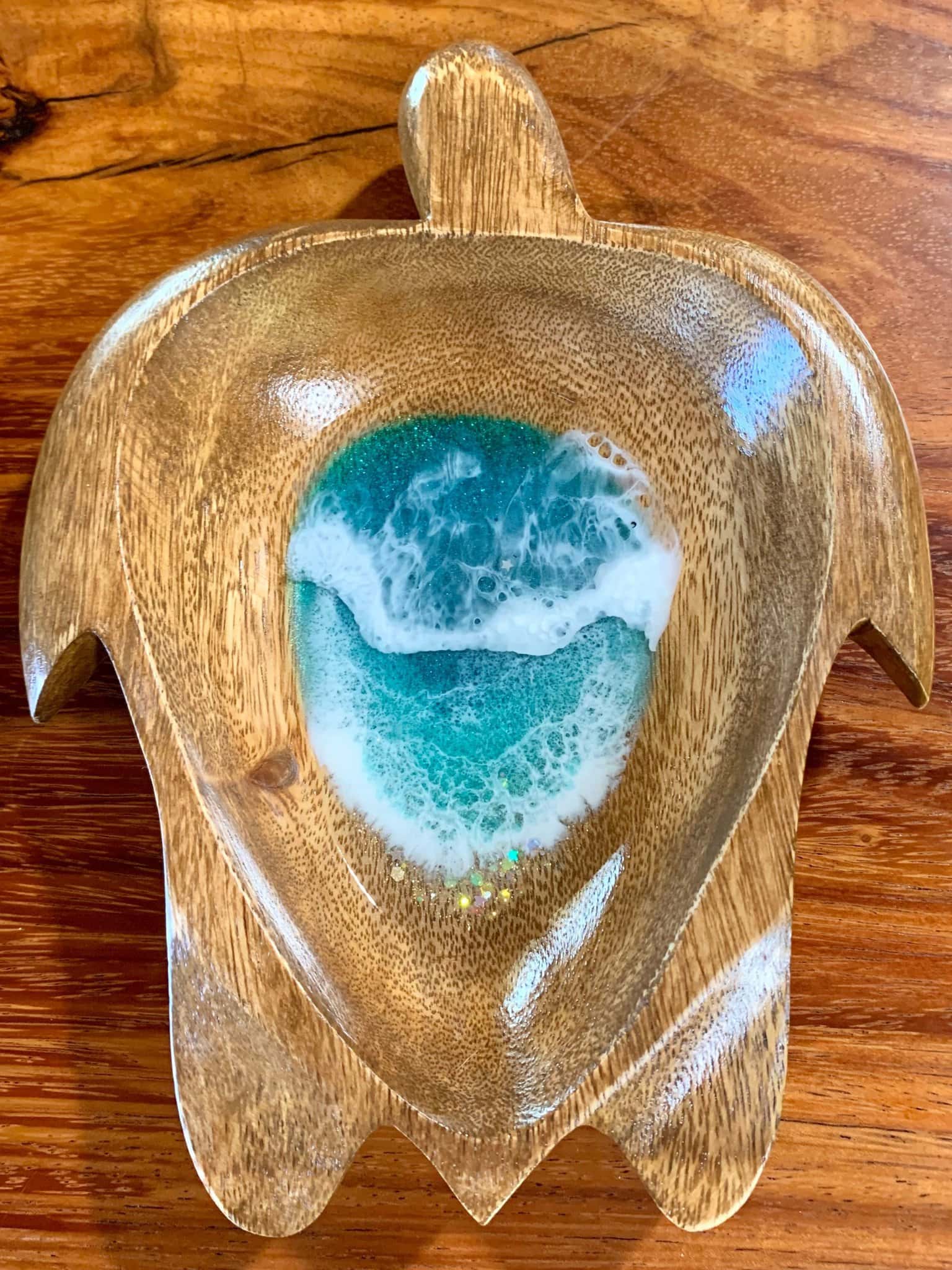 Artist Statement:
"I'm Leilani Kepler and I have lived on Maui for almost all of my life. I have always loved creating art. I recently discovered resin, and I fell in love!
My creations are inspired by the beauty that surrounds me every day. Each item is unique and handmade with love by me. My hope is that something that I have made will resonate with you."
Available at Maui Hands in Lahiana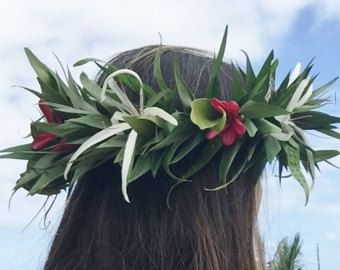 Lei Po'o Making at The Shops at Wailea
Learn how to weave a basic Ti Leaf lei using flowers and ferns which can be worn on the head or around your neck.
You will be taught how lei expresses love, and was gifted on very special occasions by the Hawaiian Ali'i.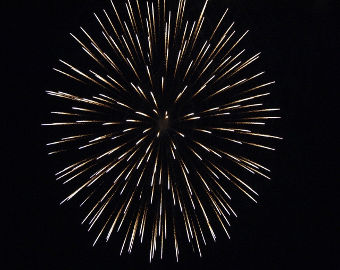 New Year's Eve Under the Sea
Local restaurant Down the Hatch will be hosting a New Years Eve Party on Front Street.
Themed Under the Sea, come dressed as one of your favorite ocean creatures to ring in 2020!
December 31st
8:30 pm – 2 am
Down the Hatch
https://bit.ly/2XUIh0I
Pono (Righteous)
Hawaii Man Proposes to Girlfriend while Surfing  
Some beach-goers got to witness a very unique proposal last month! While on a wave with his girlfriend, a Hawaii man got on one knee an proposed. Very shortly after, he dropped the ring in the ocean, but luckily he had planned for that. The real ring was on shore with some friends who were there to capture the moment.
The couple met at that beach many years before. 
Auwe (Oops)
Alligator Lizard Found on Hilo Christmas Tree;
Iguana Capture in Waimanalo
In the past week, both an alligator lizard and an Iguana were found and Captured in Hawaii. The alligator lizard was found by a resident of Hilo on a Christmas Tree that he was transporting home. 
On Oahu, Plant Quarantine inspectors were notified by police about a 4-5 foot green iguana that was spotted in a tree at a home in Waimanalo. 
ARTISTS IN RESIDENCE FOR DECEMBER 2019
We are very lucky to represent the work of so many talented local artists.  For many years, we have facilitated our Artist in Residence program that offers clients the opportunity to meet some of our artists,  learn more about their artistic process and talk story. We hope you will join us one day and meet one of our incredible artists.
HYATT
Ariel Quiroz, oil painter. Sundays in December from 4p – 8p
Beth Hird, watercolorist. Thursday, December 19th from 11a – 2p
LAHAINA
Victoria Wundram, watercolorist. Thursdays in December from 1p – 4p
John Ensign, acrylic painter. Friday, December 6th from 11a – 2p
MAKAWAO
Christine Waara, watercolorist. Monday, December 12th & 23rd from 12p – 4p
Joyce Durbin, gourd artist. Thursday, December 19th from 11a – 3p
Stacy Vosberg, acrylic painter. Saturday, November 28th from 11a – 3p
PAIA
Stacy Vosberg, acrylic painter. Saturday, December 7th from 11a – 3p
Amy Tessier, mixed media artist. Wednesday, December 11th from 11a – 3p
Amanda Scott, mixed media artist. Wednesday, December 18th from 10:30a – 2p
John Ensign, acrylic painter. Thursdays the 19th & 26th from 11a – 3p
Marty Wolff, photographer, Friday, December 20th from 11a – 3p