Newsletter: February on Maui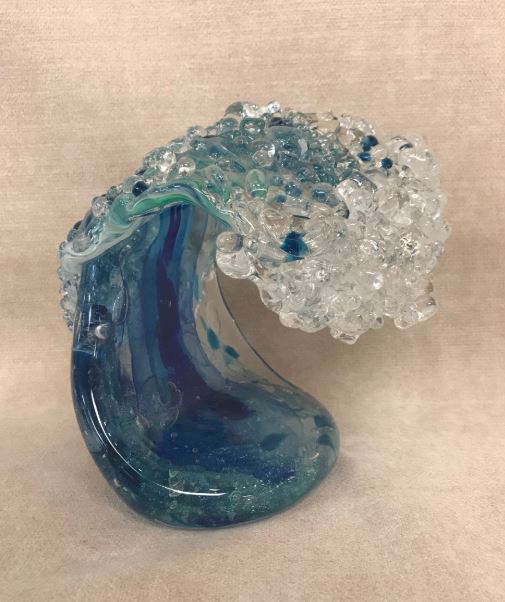 Blown Glass Wave by Ryan Staub
He'e Nalu (Surfing) in Hawai'i
Surfing is believed to have originated in ancient Polynesia, and later thrived in Hawai'i. The first record of surfing was made by Lieutenant James King in 1779. He noted how fun the sport looked, writing "they seem to feel a great pleasure in the motion that this exercise gives."
What is often called the "sport of kings," surfing was once reserved for Hawaiian Royalty (alii), but was open for commoners to participate starting in 1819.
He'e Nalu (surfing) is deeply intertwined with the culture and history of Hawai'i today.
Some of the best and most sought after surfing competitions in the world are held here. Keep an eye out while you're on island, you might get lucky and get to experience the excitement!
The ocean offers such a great deal of inspiration that many of our artist draw, paint, sculpt, and carve pieces to reflect the waves that surround us here in Hawai'i.
Recycled Metal Sculptures
by Kari Von Wening
Artist Statement: 
"My romance with metal has its genesis in Intaglio printmaking. I was more drawn to the physicality of the zinc plates than I was to the prints they created. I began pop riveting used printing plates together forming sculptural objects. The limitations of the plates led me to search for other types of metal that would provide me with greater flexibility. Scrap metal was the answer, offering me creative choices in surface texture, color, and form."
https://www.mauihands.com/project/kari-von-wening/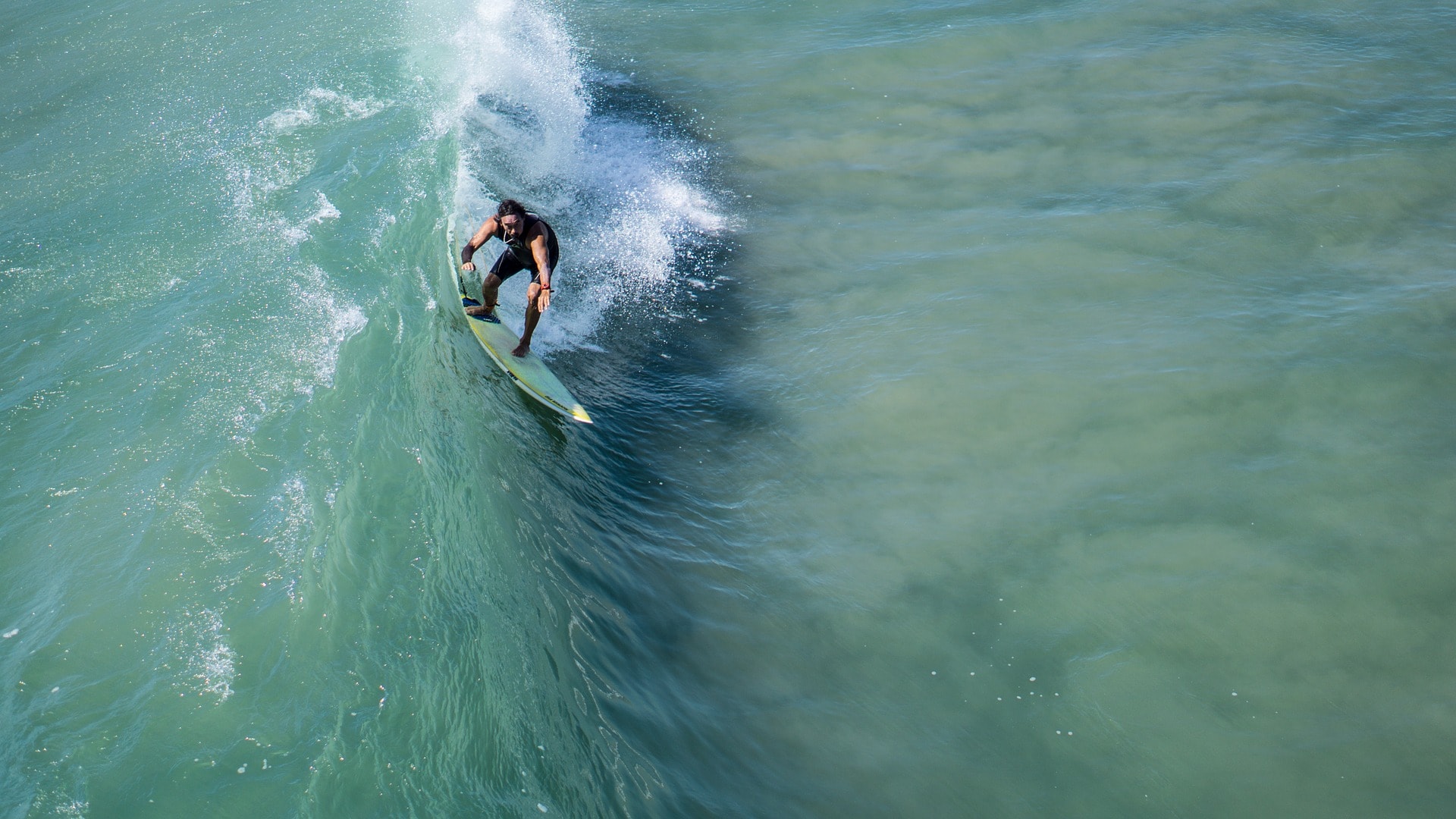 Surfing Hawai'i
Exhibit
This exhibition, at the Maui Arts and Cultural Center, explores our most popular and beloved water sport. Beginning with the Native Hawaiian history and knowledge, and continuing to the evolution of surf culture in the islands today.
The Surfing Hawaii Exhibit features two, and three-dimensional original contemporary works of art, by a group of accomplished artists from Hawai'i.
Maui Arts and Cultural Center
Through February 17th, 2019
http://mauiarts.org/exhibit-detail.php?id=98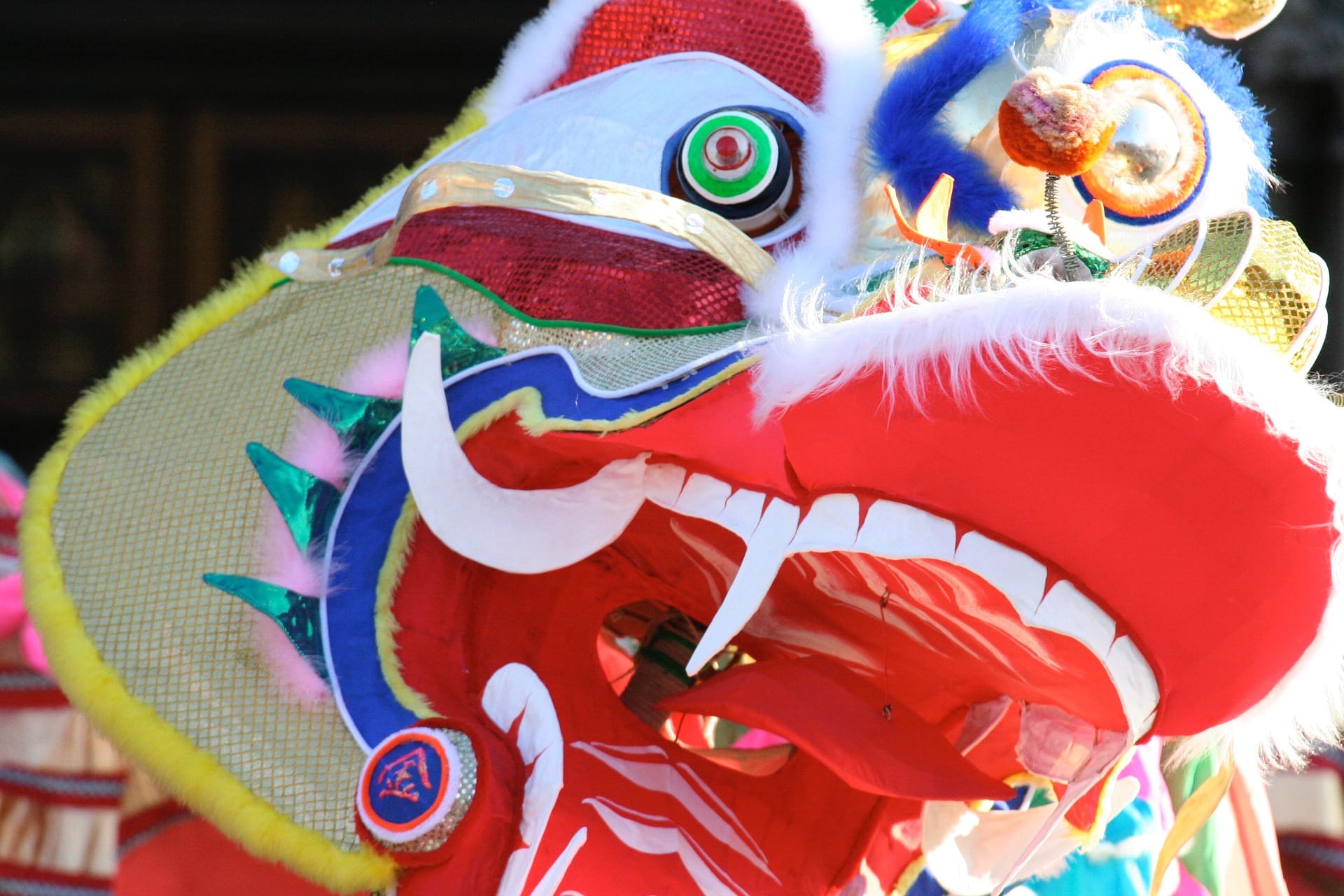 Chinese New Year
Celebrate the beginning of the Year of the Pig, the 12th animal of the 12 Chinese zodiac signs. Enjoy free admission to the Wo Hing Museum & Cookhouse, February 4th – 7th, featuring Chinese New Year Displays and Exhibits. 
On Friday February 8th, Lahaina town will be hosing hands on activities, history presentations, music & martial arts demonstrations. 
Front St, Lahaina
February 4th – 8th
http://mauiarts.org/exhibit-detail.php?id=98
Pono (Righteous)
Maui Ocean Center Makes List of Top 10 Aquariums  
Maui Ocean Center recently placed 8th in the world by TripAdvisor's 2018 Travelers Choice awards. Our local aquarium features of the world's largest displays of live Pacific corals and and immersive, 750,000-gallon Open Ocean exhibit. Maui Ocean Center's exhibits feature marine animals only found in Hawaiian waters, while perpetuating the relationship between Hawaiian culture and the sea.
Rankings are based on the quality and quantity of TripAdvisor reviews. 
Auwe (Oops)
Hawai'i Lawmakers Demand End to Government Shutdown
Last month, on the 20th day of the partial government shutdown, Hawai'i Lawmakers took a stance calling for an end to the shutdown which is directly affecting more than 800,000 federal employees.
Hawai'i Representative Tulsi Gabbard and US Senator Mazie Hirono joined in a rally and march with many members from various unions in Washington D.C.
In December, Senator Hirono announced she would donate pay she receives during the shutdown to food banks in all four counties across Hawai'i. 
ARTISTS IN RESIDENCE FOR FEBRUARY 2019
We are very lucky to represent the work of so many talented local artists.  For many years, we have facilitated our Artist in Residence program that offers clients the opportunity to meet some of our artists,  learn more about their artistic process and talk story. We hope you will join us one day and meet one of our incredible artists.
HYATT
Ariel Quiroz, portrait artist. Sundays in February from 4p – 8p
LAHAINA
Sandra Greenberg, photographer. Thursdays from 11a – 6p,
and Sundays from 10a – 4p
MAKAWAO
Mort Luby, oil painter & water-colorist. Mondays in February from 2p – 4p
John Ensign, acrylic painter. Thursdays the 21st & 28th from 11a – 3p
Jack Hamilton, oil painter. For Makawao's 3rd Friday Town Party
(15) from 4p –  8p
PAIA
Mort Luby, oil painter & water-colorist. Thursdays in February from 2p – 4p
Stacy Vosberg, acrylic painter, Sunday the 3rd & 10th from 11a – 3p
Amy Tessier, mixed media artist, Wednesday the 13th from 11a – 3p