Newsletter: Two Thousand Nineteen, on Maui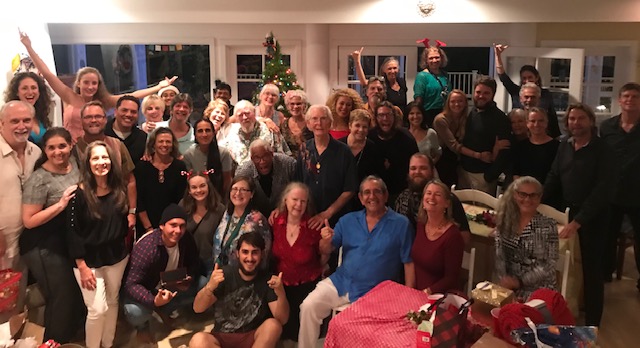 Maui Hands 2018 Christmas Party
Hau'oli Makahiki Hou
Happy New Year!
As we all look forward to 2019 and what it will bring, we also look back on this past year.
2018 was a great year for us at Maui Hands!
We launched our new website, welcomed 22 new artists and 4 new employees, and we were voted best local jewelry store on the island!
We are so excited for 2019. As mentioned before, we are still hoping to open a location on the south side of Maui.
The galleries are always changing with new work coming in, and also the addition of new artists.
We appreciate your continued support and look forward to seeing you all the next time you stop in!
Our Corporate & Incentive Gifting Page

We've been working on it for a while now, so we're very pleased to an announce that our Incentive & Reward Gifting Page is now up on our website!
We have categorized items based on price, so you can shop based on your budget. All the items listed on our gifting page can be made in a large quantity for you clients, employees, or guests! 
Please keep us in mind next time you're planing an event or gathering!
Original Oil Paintings by Jeanne Young
Artist Statement:
"I explore any subject and style that stimulates my artistic passion. Eventually I always seem to come back to people and all the beautiful ways that we engage with life. A favorite subject is people and water. The energy and power of the ocean combined with the seemingly effortless skill of surfers in the waves is so much fun for me to paint.There's just something about taking all my old-school training and applying it to such a joyful pursuit that brings me great satisfaction."
https://www.mauihands.com/project/jeanne-young/
This month on Maui:
there are two things you can count in Hawaii during the month of January, the whales and the waves!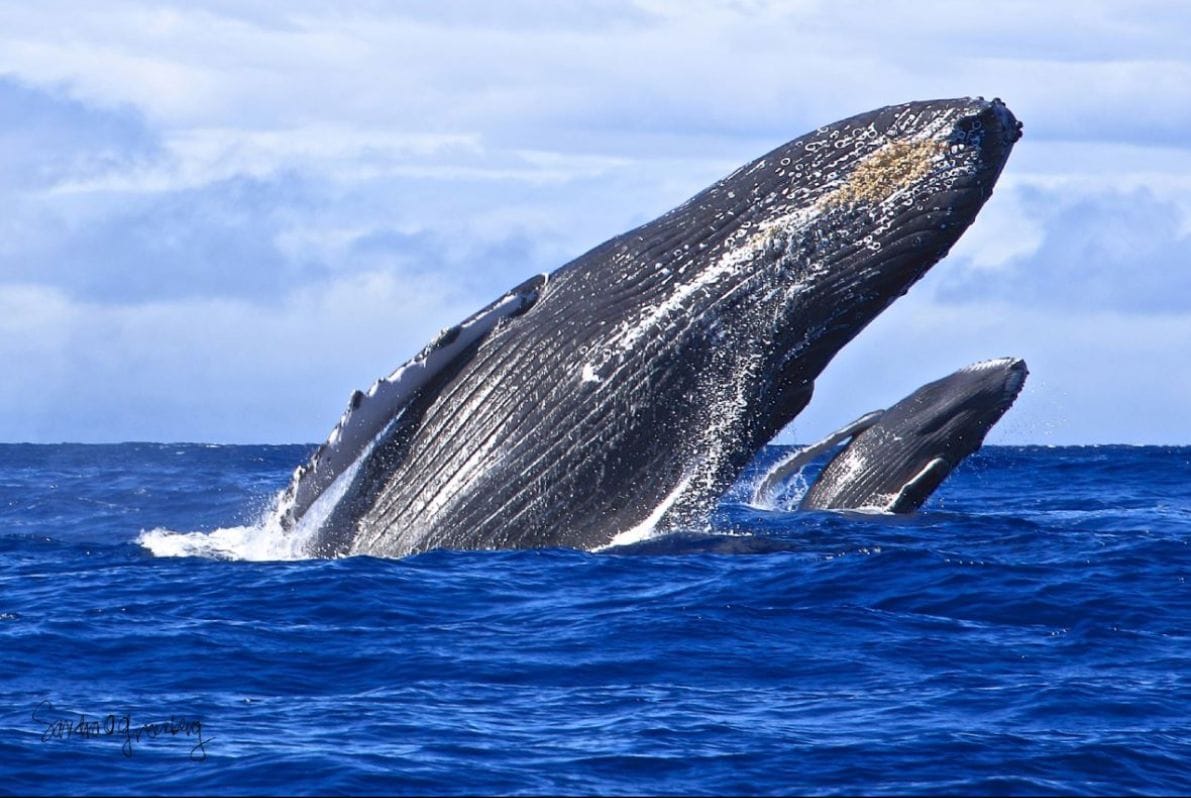 "OMG Breach" by Sandra Greenberg
It's whale season! Our annual visitors migrate to our warm Hawaiian waters each year from November to May, with the peak of the season being January to March. There are a number or ways you can catch a sight while you're visiting. Our island offers great whale watching boat tours, or you can rent a kayak. You can even seen them from shore!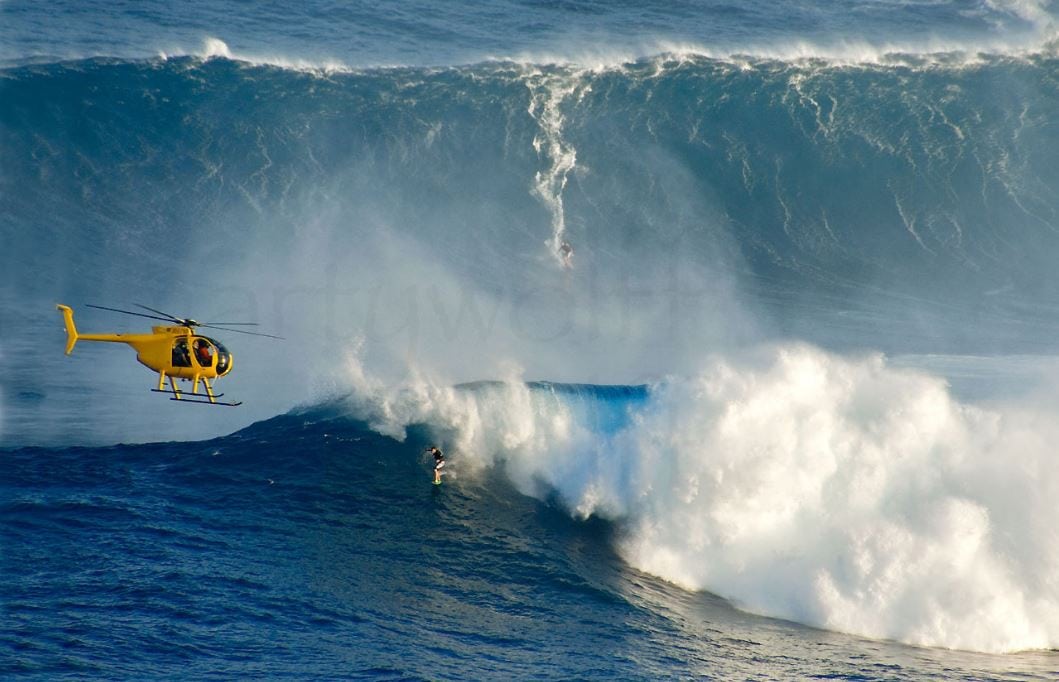 "Jaws" by Marty Wolff
The Winter season brings the most sought after waves to Hawai'i for surfers all around the world. The famous big wave "Jaws" breaks only a handful of times through out the year, and only during the Winter. Beaches across the state experience high surf throughout January. It's amazing to see surfers and what they can do during this time of year!
Pono (Righteous)
Harry Potter Now Available in 'Olelo Hawai'i  
One of the world's most famous books is now available in 'olelo Hawa'i, or the Hawaiian language. Richard Neao NeSmith, a University of Hawai'i faculty member recently released the translation of Harry Potter and the Pholosopher's Stone. The project took him six weeks and he completed while on a train from Paris to Barcelona. NeSmith has translated other classic books into the Hawaiian language and plans to do the same for the rest of the Harry Potter series. 
Auwe (Oops)
Hawai'i Ranks 13th in Protecting Kids from Tobacco
A new report shows that Hawai'i ranks 13th in the nation in funding programs which aim to prevent kids from using tobacco and to help current smokers to quit. Hawai'i has been a leader in fighting tobacco use in recent years by adding a high cigarette tax to each pack sold, implementing a strong smoke-free law throughout the state, and raising the smoking age to 21. Unfortunately, this new report shows that the state is cutting back on funding to keep Hawai'i smoke free and spending less than before. 
ARTISTS IN RESIDENCE FOR JANUARY 2019
We are very lucky to represent the work of so many talented local artists.  For many years, we have facilitated our Artist in Residence program that offers clients the opportunity to meet some of our artists,  learn more about their artistic process and talk story. We hope you will join us one day and meet one of our incredible artists.
HYATT
Ariel Quiroz, portrait artist. Sundays in January from 4p – 8p
LAHAINA
Marty Wolff, photographer. Mondays the 14th & 28th from 1p – 4p,
and Wednesday the 16th from 1p – 4p
Steve Rinaldi, oil painter. Monday the 7th, & Tuesday the 15th from 11a – 2p
MAKAWAO
Christine Waara, water-colorist. Thursday the 17th from 11a – 3p
Amanda Scott, mixed media artist. Fridays the 4th, 11th & 25th from 3p – 6p
& for Makawao's 3rd Friday Town Party
(18) from 4p –  8p
PAIA
Ernie Black, photographer. Tuesday the 15th from 11a – 3p
Stacy Vosberg, acrylic painter, Sunday the 13th from 11a – 3p