Newsletter: December on Maui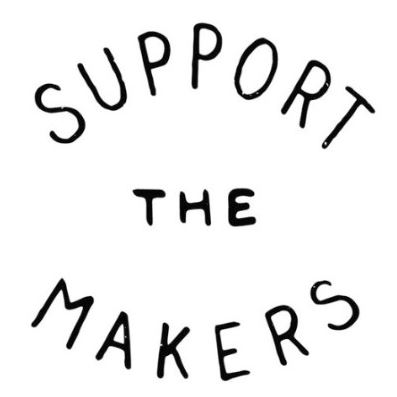 this holiday season, support local small businesses
Thank you for Supporting Local
If you're reading this newsletter, its because you've shopped with us in the past, or you've shown interest in our galleries.
We appreciate each and every one of you!
At Maui Hands, we represent over 300 artist who live and create in Hawai'i.
Helping artist fulfill their dreams is our dream – and we thank you for shopping with us.
While shopping for gifts this holiday season, we encourage you to go visit small businesses.
Support small, and shop local.
Visit mauihands.com
Our website categorizes artworks based on medium. Whether you're looking for a painting, sculpture, or piece of jewelry, youʻll find it on our site. You still have enough time to get a special order for your loved one in time for Christmas. We can gift wrap an item for you, include a card, and get it shipped directly to your recipient.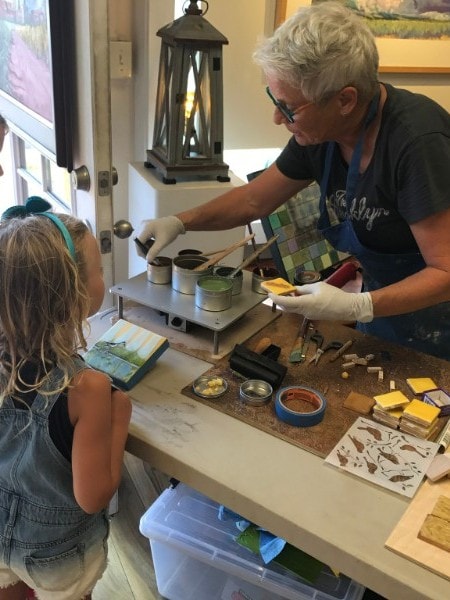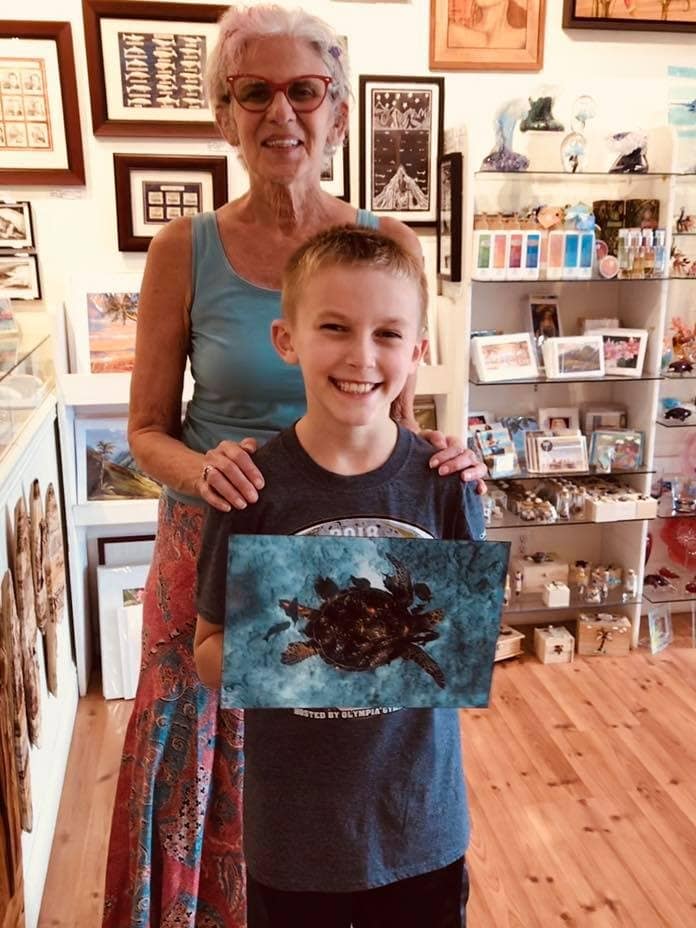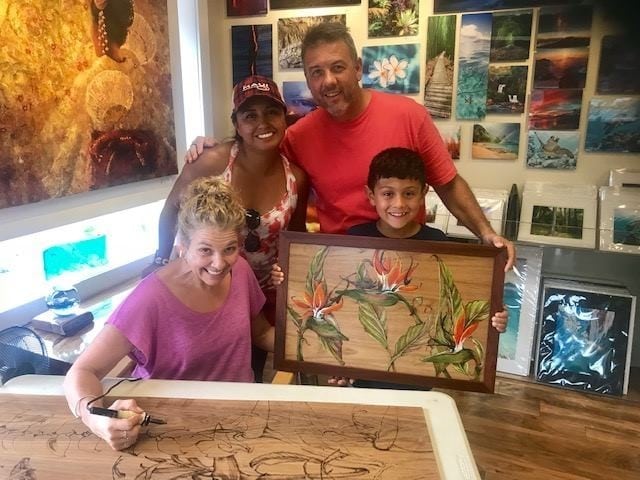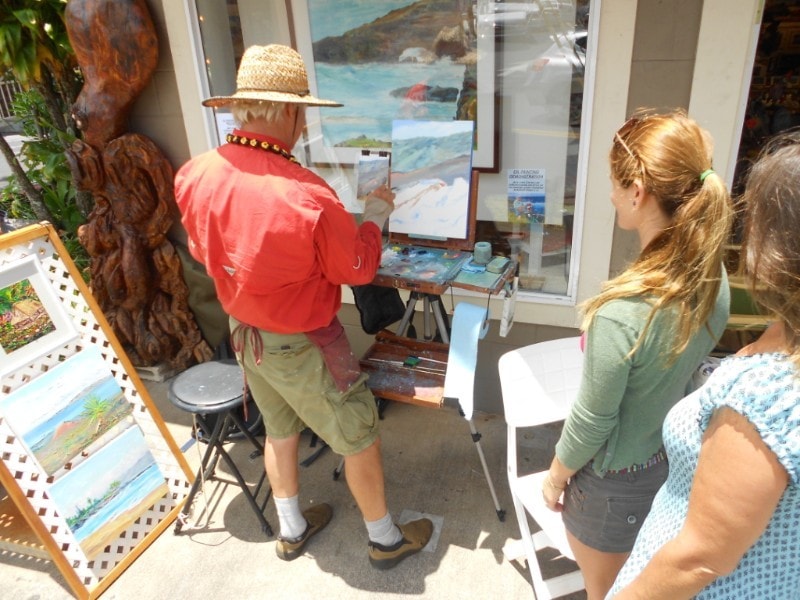 A few of our local artists with customers, while Artist in Residence in one of our galleries.
New Artists to Maui Hands
Pearl Jewelry
by Glorious Oceanic Creations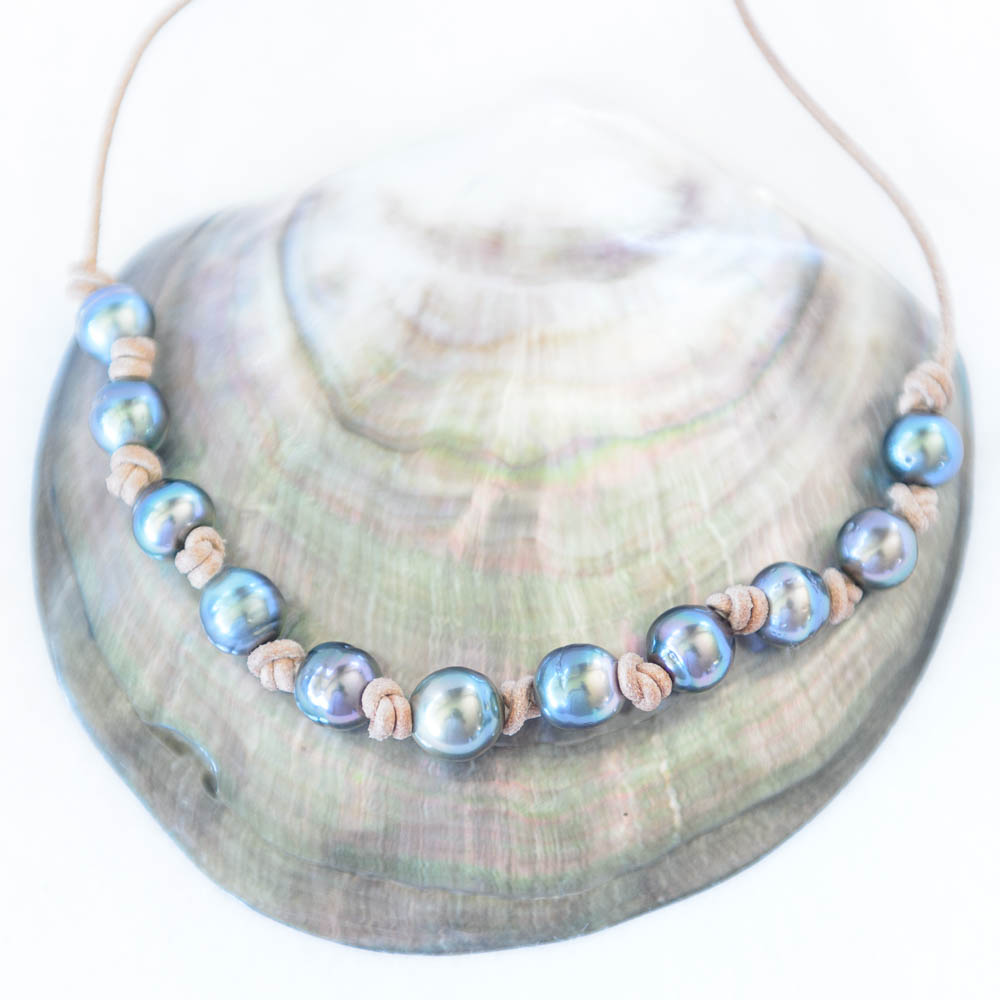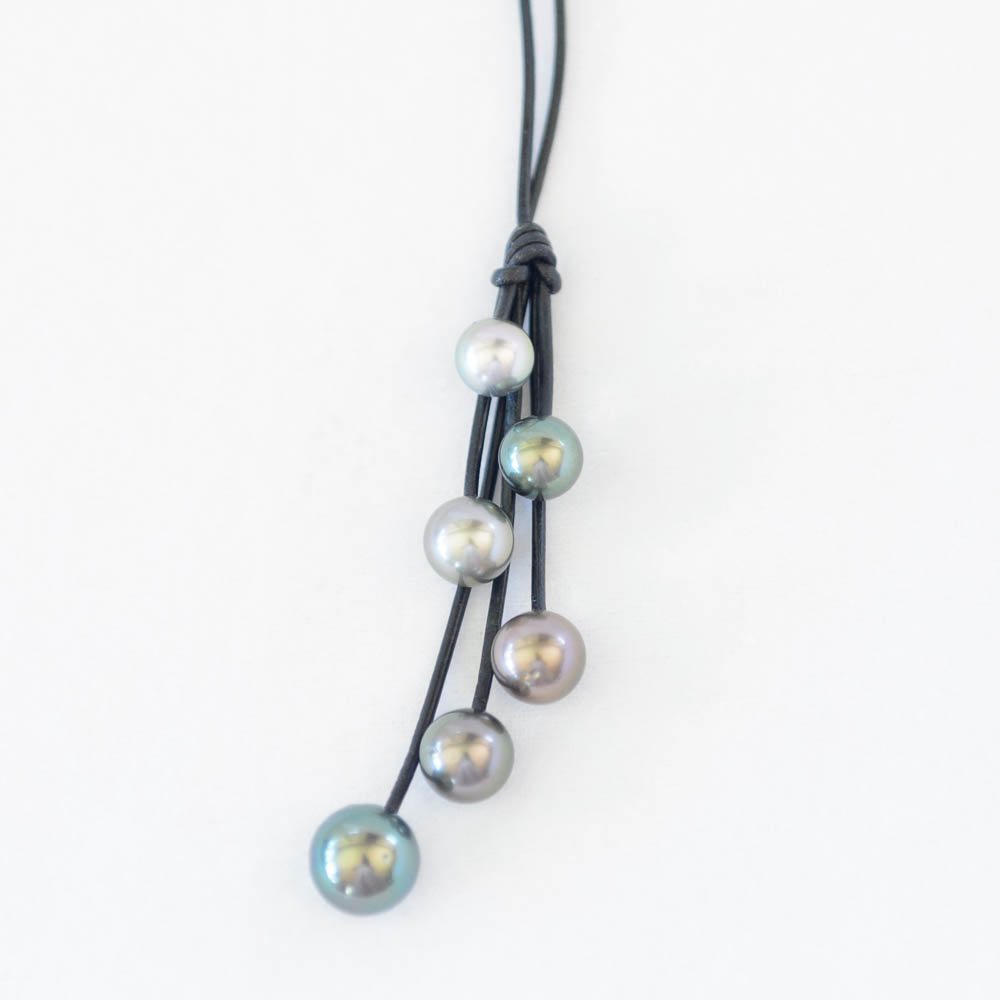 Artist Statement:
While touring Tahiti, I hand select all of my pearls based on seven factors:
size, shape, color, luster, nacker thickness, surface quality and orient. My line is created for everyday wear. This combination of fine leather and Tahitian pearls perfectly compliment one another.
Available at Maui Hands in Makawao
Prints by Sarah Voyer!
We have represented Sarah's unique prints in our Lahaina & Paia galleries for the past few years. We are very excited to share that her pieces are now available on our website as well!
https://www.mauihands.com/project/sarah-voyer/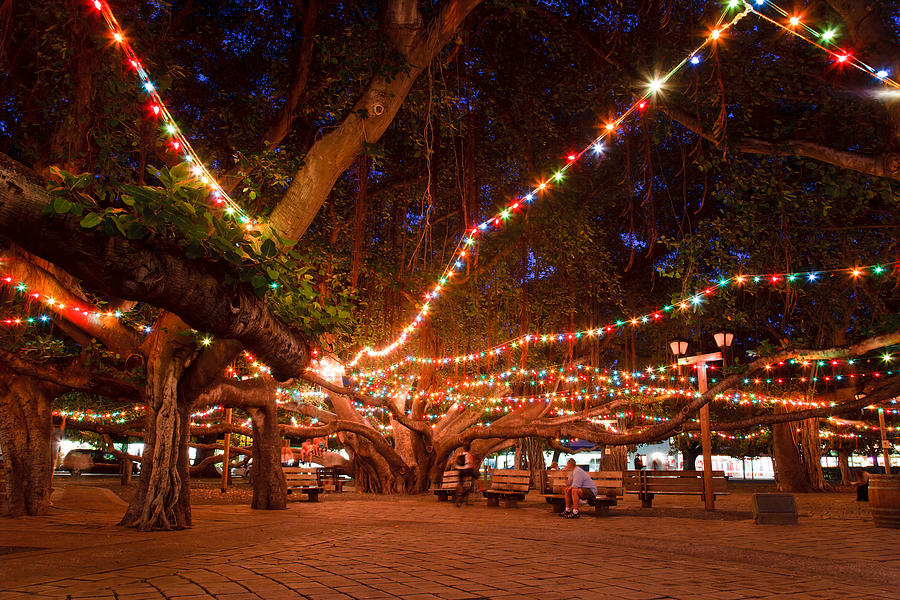 21st Lahaina Banyan Tree Lighting Ceremony
he Lahaina Town Action Committee is hosting the 21st Annual Lighting of the Banyan Tree on Front St. in Lahaina.
The Banyan Tree, one of the most famous landmarks in Lahaina, was planted in 1873 by Sheriff Smith to commemorate the 50th anniversary of the first Missionary.
The Banyan tree will be lit with over 6,500 sparking lights and 64 Christmas wreaths this year.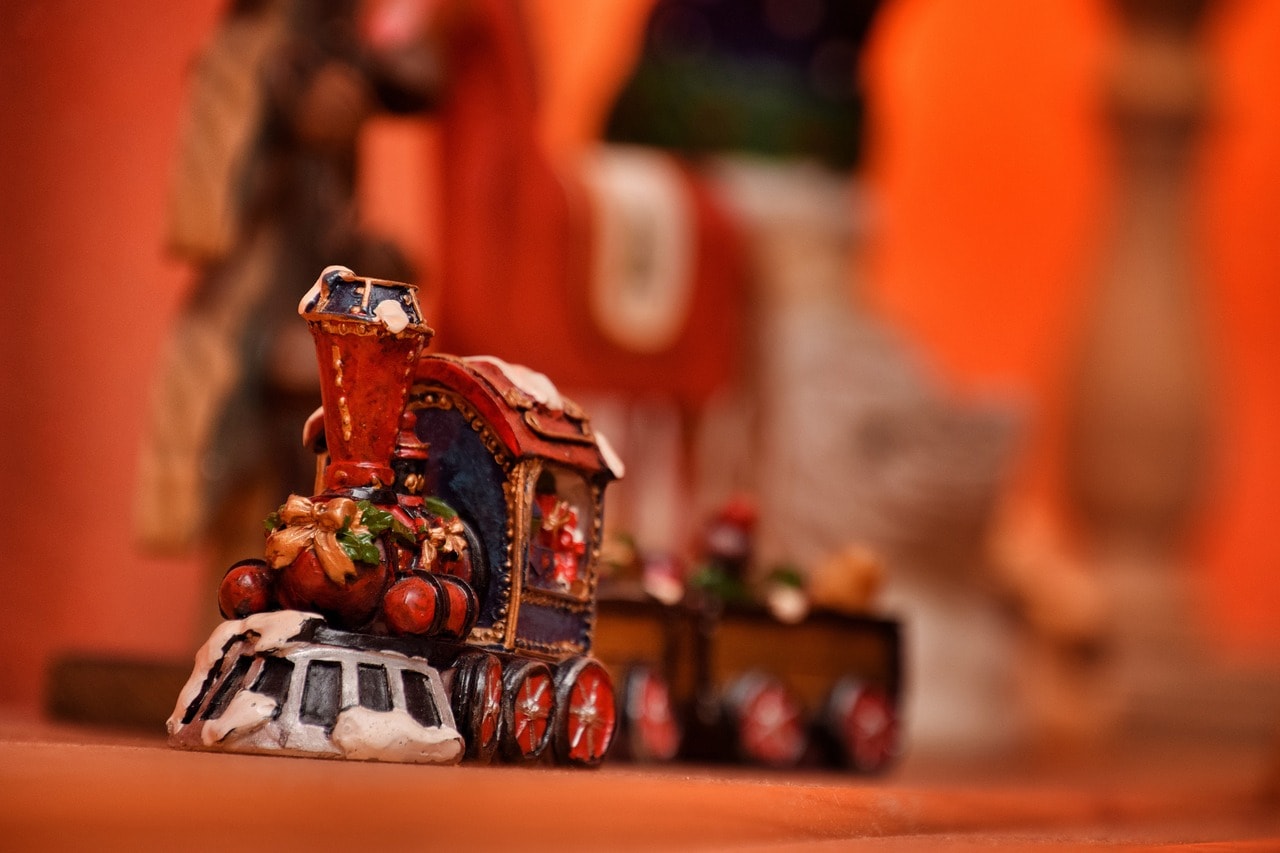 The Holiday Express

The Sugar Cane Train presents the Holiday Express from November 23rd through December 31st.
The train runs nightly, begining at Pu'ukoli'i Station in Ka'anapali. It's a 4 mile round trip journey compete with elves and Mr. Claus himself!
Tickets are $35 (or $50 for premium) – which includes a picture with Santa!
Nightly from 11/23/18 to 12/31/18
6:30pm & 8pm
https://bit.ly/2PaiTxI
Pono (Righteous)
Maui County Wins National Arts Grant
Maui County has been selected to receive one of 60 "Our Town" awards from the National Endowment of the Arts to cultivate public art.
Wailuku town specifically, in central Maui, will receive $75,000 to support the planning and implementation of pilot arts programming over the next two years.
This will include a call for visual and performing artists, with a specific selection criteria, followed by local and visiting artists creating public artwork in Wailuku paired with events to converse with the public.
Auwe (Oops)
Work to Address Rapid Ohi'a Death on Hawai'i Island  
In mid November, work began to remove several Ohi'a trees at the Kalopa Street Recreation Area on the Big Island. These trees have shown symptoms of the fungal disease known as Rapid Ohi'a Death.
Crews used a lift to remove infected and dead trees and also installed boot-brush station at trailheads in the state recreation area. These stations have brushes and isopropyl alcohol to use on footwear which will help prevent the spread of the disease.
ARTISTS IN RESIDENCE FOR DECEMBER 2018
We are very lucky to represent the work of so many talented local artists.  For many years, we have facilitated our Artist in Residence program that offers clients the opportunity to meet some of our artists,  learn more about their artistic process and talk story. We hope you will join us one day and meet one of our incredible artists.
HYATT
Christine Halton, mixed media artist. Thursday the 6th from 3p – 6p
Ariel Quiroz, portrait artist. Sundays the 16th, 23rd & 30th in December from 4p – 8p
LAHAINA
Christine Halton, mixed media artist. Thursday the 6th from 11a – 2p
Cecilia Chenault, mixed media artist. Mondays in December from 11a – 2p
MAKAWAO
Christine Halton, mixed media artist. Thursday the 20th from 11a – 3p
Steve Rinaldi, oil painter. Wednesdays the 5th & 12th from 11a – 2p
& for Makawao's 3rd Friday Town Party
(21st) from 4p –  8p
PAIA
Christine Halton, mixed media artist. Wednesday the 12th from 11a – 3p
Amy Tessier, mixed media artist. Wednesdays the 5th & 19th from 11a – 3p
Audra Corns, mixed metal jewelry, Saturdays in December from 11a – 3p
Stacy Vosberg, acrylic painter, Sundays the 9th & 23rd from 11a – 3p