Newsletter: September on Maui

"Haleakala Rim" by Maui painter, Janet Spreiter

Haleakalā

The volcano Haleakalā (or the "East Maui Volcano") forms more than 75% of Maui. The tallest peak, at 10,023 feet, named Pu'u 'Ula'ula (Red Hill) looks down into a 7 mile depression which we call – Haleakalā Crater.
Viewing the sunset or sunrise from Haleakalā is one of Maui's must-sees!
The Haleakalā National Park covers more than 30,000 acres, spanning from the volcano's rim all the way down to the Pacific Ocean's shoreline.
It has the majority of the world's climate zones, descending from desert to forest, to coastal.
Haleakalā National Park is also home to more endangered species than any other U.S. National Park. Two of which are – The endangered Hawaiian Silversword plant, which can not be found anywhere else in the world, and the once nearly extinct Nene Goose (Hawai'i's sate bird) can also be found at the park.
New Artists to Maui Hands
Mixed Metal Jewelry
by Audra Corns
Audra's unique and handmade jewelry is available at Maui Hands in Paia!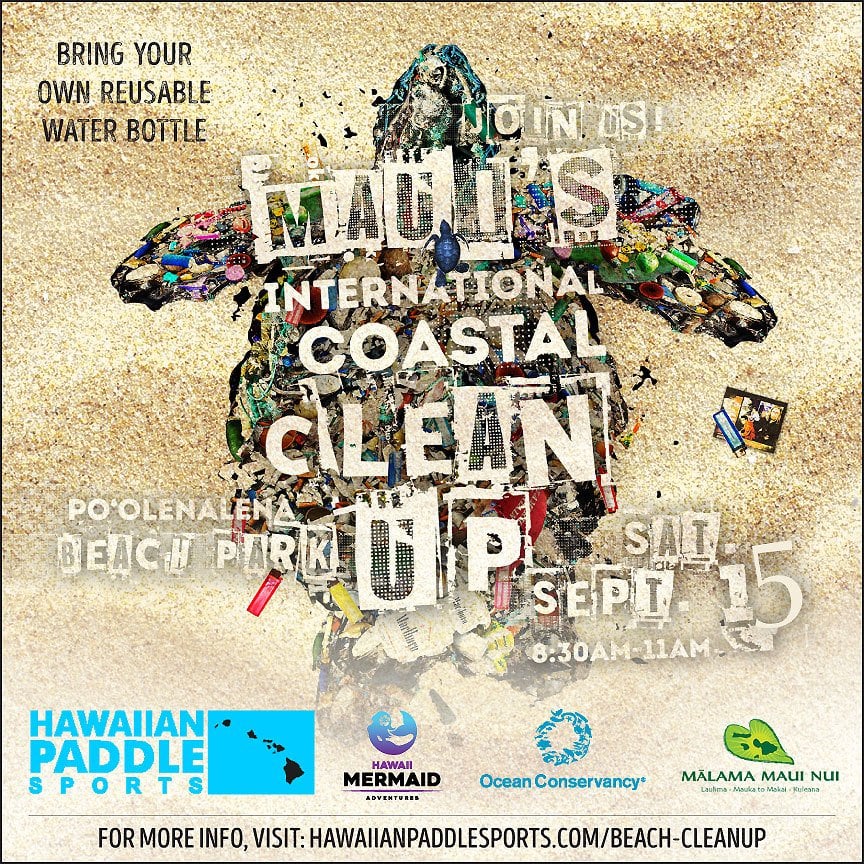 Maui's International Coastal Cleanup Event
Join local Maui company 'Hawaiian Paddle Sports' for their annual beach cleanup. All supplies will be provided. Be sure to download the "Clean Swell App" to keep track of the debris found during the cleanup. After the event, this data will be added to the International database which helps inform policy and debris removal efforts.
September 15th, 8:30 am
P'olenalena Beach Park, Kihei

'Ukulele Workshop
This free event, hosted by the Maui Arts & Cultural center is geared for all ages, child to adult, beginner to intermediate 'Ukulele players.
It is a one day workshop conducted by Roy Sakuma.
Attendees will participate in the 'Ukulele Festival with a song leaned in the workshop.
Maui Arts & Cultural Center
Last month, Hawai'i was right in the path of a category 5 hurricane, Lane. Although the storm's intensity gave way, it still caused much damage. Our town of Lahaina was gravely affected by a brush fire which intensified with the winds caused by Lane.
Hundreds were evacuated from their homes – some of which were completely destroyed. To read more, or for information on how to help those affected – https://www.facebook.com/donate/220520352147861/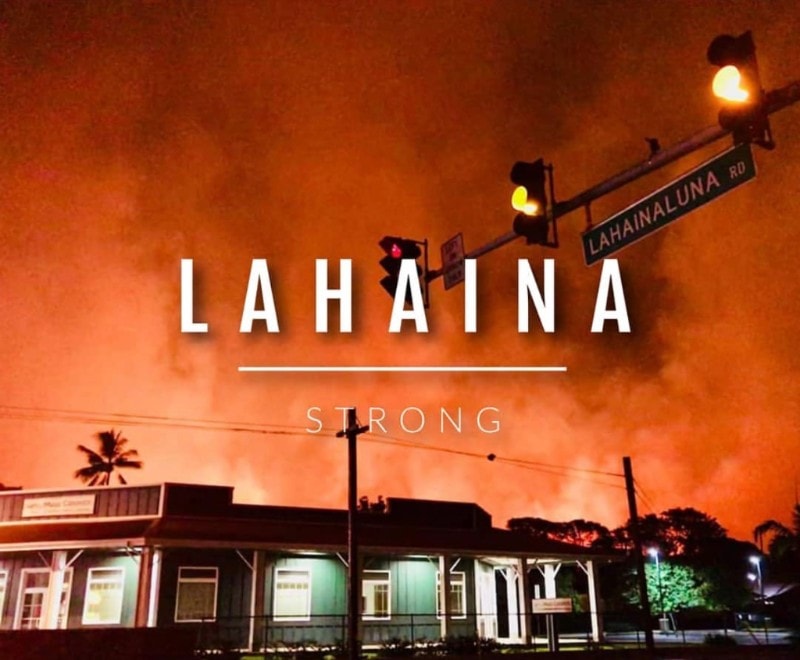 Pono (Righteous)
Maui Remains Strong Admid Storm Aftermath
Together, the Maui community has raised over $100,000 in a matter of days for those affected by Hurricane Lane.
The aftermath of the tropical storm is catastrophic, but it has been amazing to see the outpouring of support for those who lost their homes, vehicles, and more during the fire.
_____
A total 21 structures and 2,000 acres were burned in two separate brush fires in Lahaina and Kā'anapali, on Maui's west side.
Auwe (Oops)
Chicago Chain Trademarks 'Aloha Poke'
In early August, a Chicago chain restaurant, 'Aloha Poke co' faced backlash & boycotts after multiple cease-and-desist letters were sent to like-named businesses across the country.
"Aloha is not for sale" petitions circulated the internet as protests where held in Hawai'i and Illinois.
The feelings behind the protests are such: "Aloha is something we've shared with the world, and in this case, Aloha Poke co. is trying to take the word away from us – that is unacceptable," said Kuhio Lewis, chief executive office of the Council for Native Hawaiian Advancement.
https://bit.ly/2OrGdaj
ARTISTS IN RESIDENCE FOR SEPTEMBER 2018
We are very lucky to represent the work of so many talented local artists.  For many years, we have facilitated our Artist in Residence program that offers clients the opportunity to meet some of our artists,  learn more about their artistic process and talk story. We hope you will join us one day and meet one of our incredible artists.
HYATT
Ariel Quiroz, portrait artist. Thursdays in September from 10a – 2p
LAHAINA
Jeanne Young, oil painter. Fridays in September from 11a – 3p
MAKAWAO
Jack Hamilton, oil painter. Friday the 14th, from 12p – 3p
And for Makawao's 3rd Friday Town Party (21st) from 12p –  8p
PAIA
Baz, mixed media artist. Saturdays the 15th and 29th from 12p – 4p