Newsletter: August on Maui
Photos taken in our galleries seven years apart. 2010 on the left & 2017 on the right.

A message from Panna
"My fascination with things that are very difficult to do has led me to a strong appreciation of artistic talent – so I ask a lot of questions when I take on a new artist. What I've found over the past 26 years is that they have immensely interesting stories. I've found that most artists are born artists. They were the kids who drew, collected, observed and created.  Most didn't complete an art degree. They needed to pursue a living wage but continued to take classes and create. Many put their art on hold until later in life when they were more financially secure. Hawaii artists are heavily influenced by the beauty around them. Those relocating here almost always change their style, color palette or materials from what they had been doing. There are many challenges to being an artist. Their biggest challenges tend to be studio space and funds for their material. And, of course, selling their artwork at a price needed to pay for supplies and overhead. For most it's a trade- off. Letting go of having that financial nest egg for that happiness here and now.
I opened Maui Hands to be around artists and artwork and have also been rewarded with a happy life."
New Artists to Maui Hands
Mini Woven Baskets
by Carmen Kuhiwa Schenck
Each basket stands about 5 inches tall and are packed with so much detail. You can see individual leaves woven in and vibrant pops of color!
Located at Maui Hands in Makawao & Paia
Original Oil Paintings
by Joseph Fletcher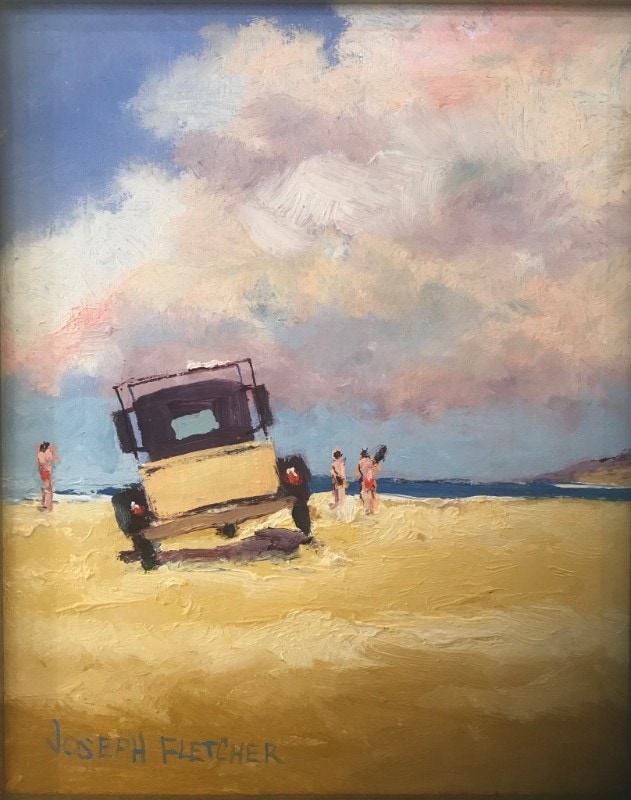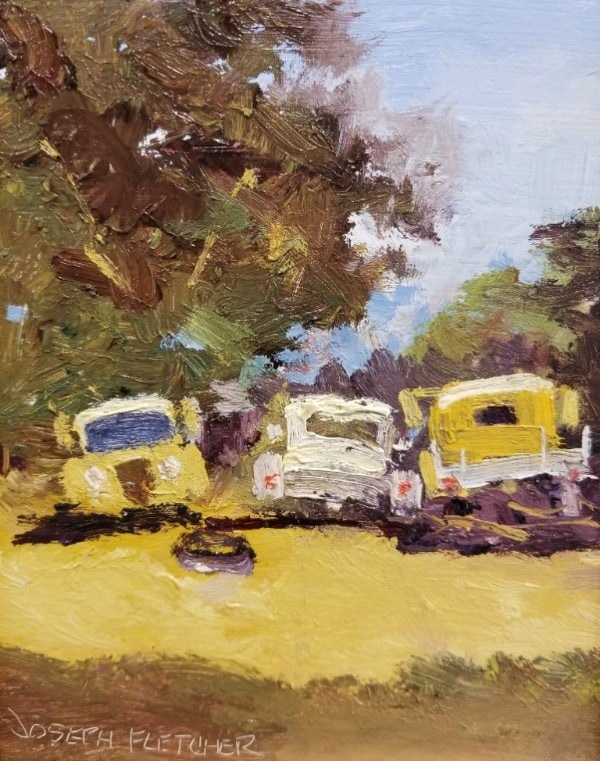 Seventy years ago, Joe Fletcher's grandfather gave him a real artists paint set and he hasn't stopped painting since then!
Located at Maui Hands in Paia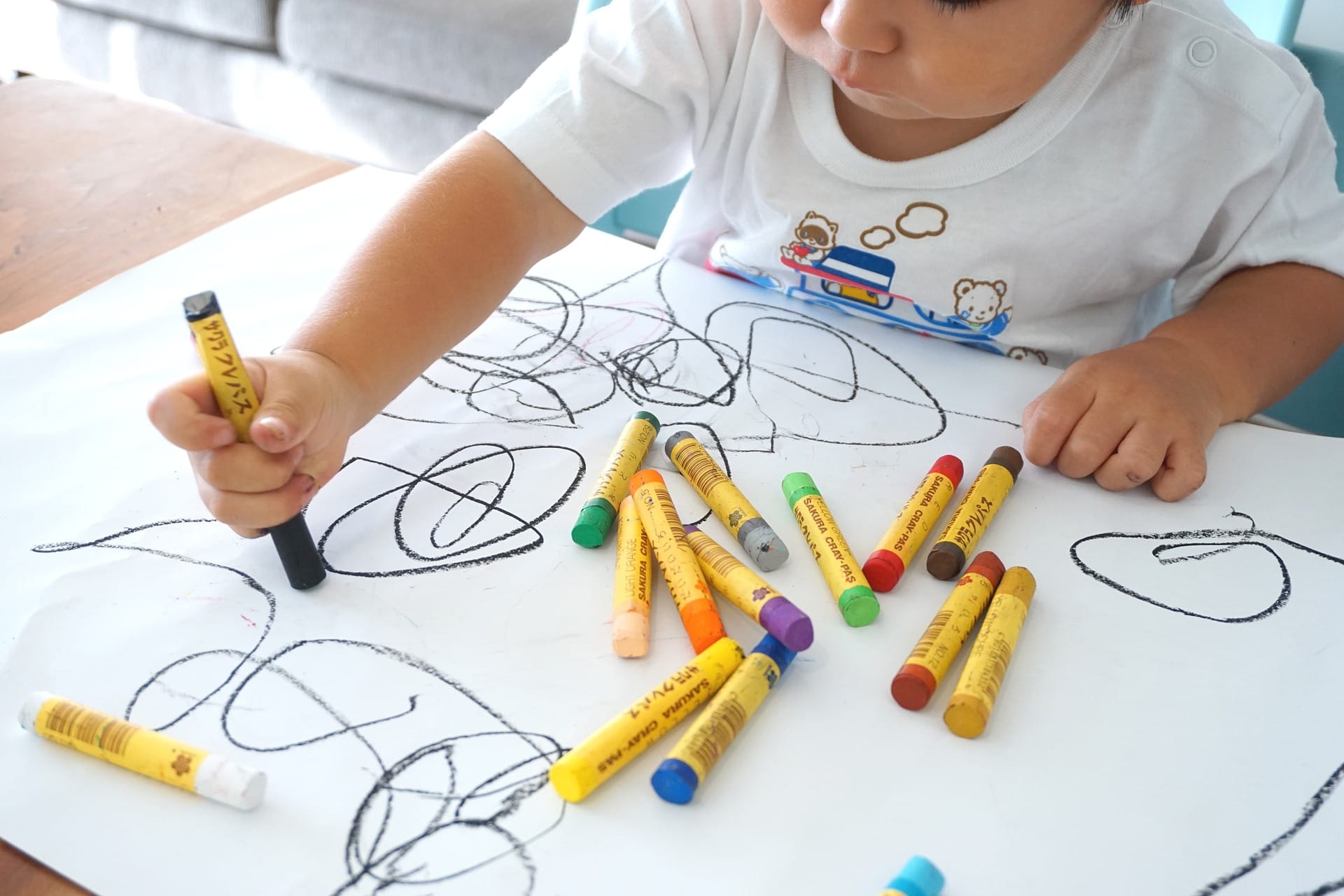 Youth Art Exhibit
Throughout the Summer, 250 of Maui's youth participed in the Hui No'eau's art program.
Durning the month of August, the Hui will have all of their creations on display for viewing.
Spend a family day exploring Hui No'eau Visual Arts Center's Youth Art Exhibition 2018.
August 4th – 23rd
Hui No'eau – Visual Arts Center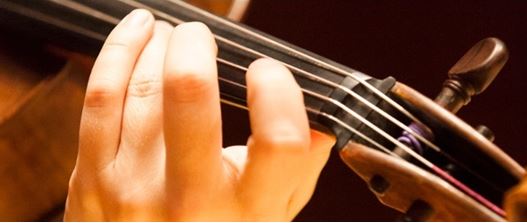 Maui Chamber Orchestra Concert
Featuring Joseph Haydn's final masterwork, the sublime HARMONIEMESSE, for orchestra, soloists, and choir. The MCO & Chorus will be joined by special guests, the Cornell University Chamber Singers, who will open the concert with a set of cappella works for choir. There will be a Talk-Story with the Artists at 1:30 PM preceding the concert.
Tickets & Info – 808-214-6371
Maui Arts & Cultural Center – Castle Theater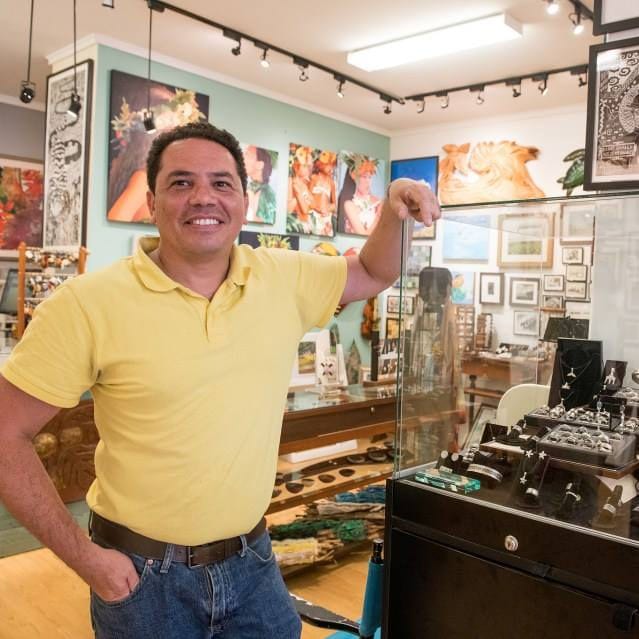 We are so pleased to share that Maui Hands Galleries was voted Best Local Jewelry Store on Maui by local voters.
We currently represent 68 local jewelers who create wearable art.
From sterling silver, to solid gold. Shells, wood, pearls, semi-precious stones, mixed metals, even paper – our jewelers have created works of art with just about any medium you can think of. Thank you Maui!
https://bit.ly/2vaoRa3
Governor David Ige Visited Maui last weekend and reached out to Maui Hands as an established local business, among others across the Island.
Pictured here is Coleen, one of our Makawao staff, and Ige sharing a handshake in the gallery.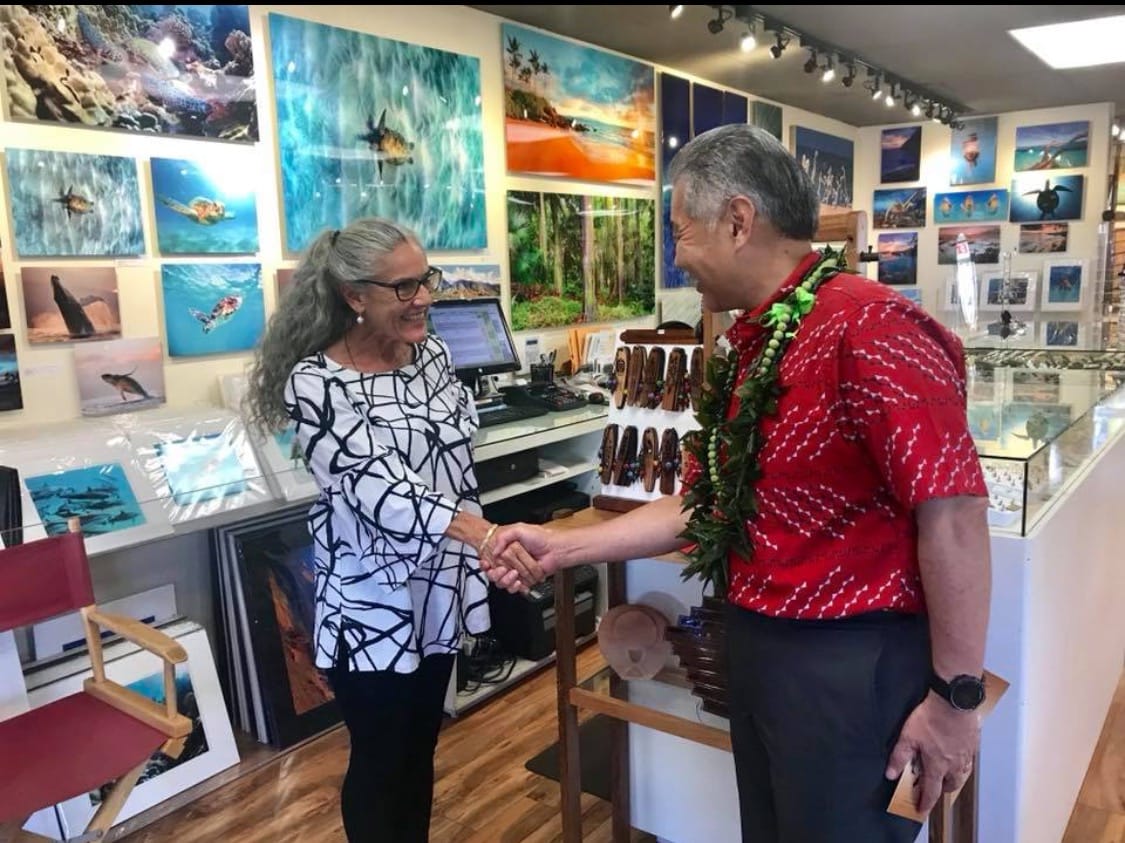 Pono (Righteous)
First Kalo Harvest in
Kahoma Valley in 130 years
After 130 years, Kalo is growing again in Lahaina's Kahoma Valley! Last year, Maui residents gathered to plant Kalo (Kalo is the Hawaiian name for Taro, the crop which Poi comes from) after water had been restored to the valley. Previously, water had been diverted to irrigate sugar plantations.
On Friday July 20th, the Kalo that was planted last year, was harvested.
This historical event signifies a return to food sustainability goals in West Maui.
Auwe (Oops)
How Long Will This Eruption Last?
U.S. Geological Survey Hawaiian Volcano Observatory released a new report disclosing its latest analysis of the ongoing eruption of Kīlauea Volcano.
Fissure 8, which has been erupting continuously since May 27 is the focus. The analysis states – "If the ongoing eruption maintains its current style of activity at a high eruption rate, then it may take months to a year or two to wind down." It also states that while this seems to be an unlikely outcome, it cannot be ruled out.
https://bit.ly/2LSptYY
ARTISTS IN RESIDENCE FOR AUGUST 2018
We are very lucky to represent the work of so many talented local artists.  For many years, we have facilitated our Artist in Residence program that offers clients the opportunity to meet some of our artists,  learn more about their artistic process and talk story. We hope you will join us one day and meet one of our incredible artists.
HYATT
Marty Wolff, photographer. Wednesday the 1st & Tuesday the 14th from 8a – 11a
Ariel Quiroz, portrait artist. Thursdays in August from 4p – 8p
Christine Halton, mixed media artist. Thursdays the 9th & 23rd from 11a – 2p
LAHAINA
Steve Rinaldi, oil painter. Wednesdays the 15th & 22nd from 11a – 2p
Christine Halton, mixed media artist. Thursdays the 9th & 23rd from 3p – 6p
Luana Kama, mixed media artist. Fridays the 3rd, 17th, 24th, & 31st
from 4:30p – 7:30p
MAKAWAO
Kimberley Crawford, basket weaver. Fridays the 3rd, 10th, 24th, & 31st
from 11a – 3p
And for Makawao's 3rd Friday Town Party (17th) 4p – 8p
PAIA
Amanda Scott, mixed media artist. Wednesdays the 1st, 8th, 15th, & 22nd
from 1p – 4p
Christine Halton, mixed media artist. Thursdays the 2nd & 16th 23rd from 11a – 2p