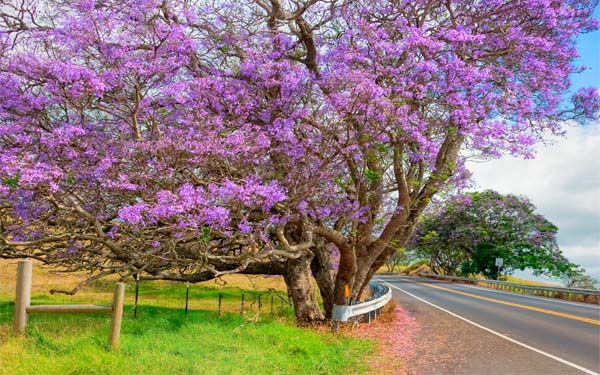 Not much is different in Hawaiʻi with the switch from Winter to Spring.
In fact, there are really only 2 season in Hawai'i – Summer (kau) from May to October, and Winter (hooilo) from November to April. The average variation in weather between these two seasons in only 7° F.
One thing that does stand out during this time of year is the blooming of our Jacaranda trees. Found along Kula Highway in upcountry Maui, the flowers on Jacaranda's cover the entire tree and ground beneath them with a vibrant purple pop of color. It really is a great addition to Kula's lush green landscape.
Blooming Jacaranda photo by Michael Sweet
New Artists to Maui Hands
Heart 2 Heart Jewelry
by Judy Thompson
Having spent most of her career in a corporate environment, a life changing health event led Heart 2 Heart's creator Judy to her artistic side – and opened the door to a new passion and an unexpected creative outlet.
Our Lahaina gallery has a wide of Judy's earrings, necklaces, and rings. Come take a look for contact us for images.
808-667-9898
The Art of
Dan Young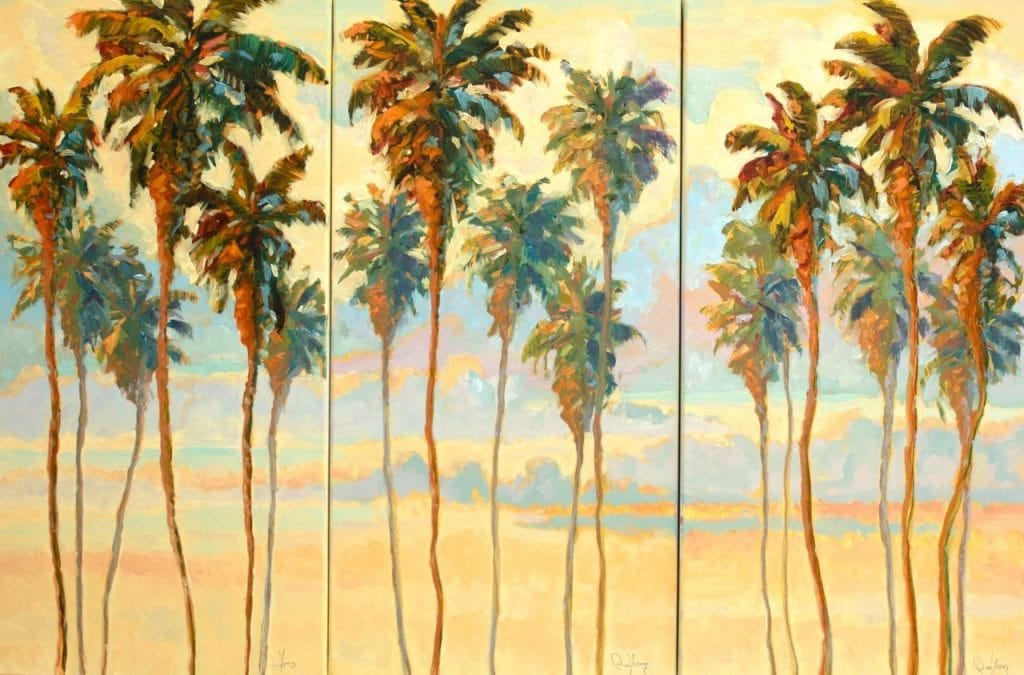 As a full time artist, Dan Young finds inspiration with every sunrise and sunset that casts a glow on everyday events.  Exploring how changing light alters the perceived experience is an exciting quest.  An Impressionist style, in oil or acrylic often painted "ala Prima" with a warm palette of colors seems to best suit Dan's personality and artistic intent.  Frequent journeys to paint "En Plein Air" satisfy the need to connect to nature and revive the inspiration for the artwork.  The intent is to show reverence to the living and inanimate objects in nature and to celebrate the cycles and forces of nature around us.
"A stunning setting can swell your soul with a sense of well-being.  Yet, no photograph or image in your mind can truly capture the life-enhancing aura of the tropics.  So I have tried to revive the magic through the vibrancy of my paintings".
Dan's paintings can be found at our Hyatt and Paia locations.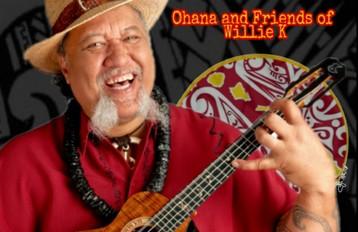 Mahalo Willie K Benefit Concert
Uncle Willie K is one of Maui's most popular musician. As seen in our "Pono and Auwe" section, he shared with the community earlier this year that he is battling lung cancer.
The MACC will host a concert in April to benefit our islands loved musician and help raise funds for those lost while fighting his diagnosis.
Maui Arts and Cultural Center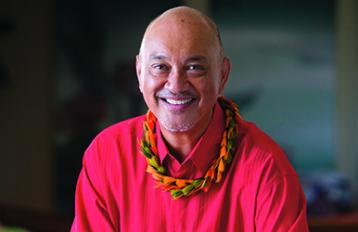 Cazimero Lei Day Concert
Kumu Hula Robert Uluwehi Cazimero and his award winning Hālau will be preforming on Maui! Cazimero, along with his hula dancers were the overall winner at the 2015 Merrie Monarch Festival – Hawaiʻis most prestigious hula competition. It is a great treat to welcome them here on Maui!
You can expect music, hula, and fun!
Maui Arts and Cultural Center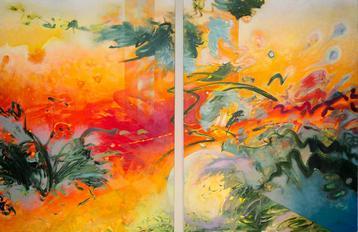 Art Maui 
We look forward to this exhibit every year.
Free to the public and open every day from April 2nd – 28th (except April 21st)
from 10a – 5p
Maui Arts and Cultural Center
Congratulations to our Maui Hands Artists who's work was selected this year
Scott Henry Buettner
Christine Cafferata
Todd Campbell
Janet Davis
Craig Gardner
Phillip Glashoff
Brad Huck
Caroline Killhour
Belinda Ling
Vicky Robinson
Jeanne Young
Pono (Righteous)
Youngest Man to Visit All Park Services to Make 301st Stop at Haleakalā
When his father passed away, Mikah Meyer made it his goal to honor him by becoming the youngest person to travel to all of the USʻs National Parks. Haleakalā National Park will be Mikahʻs 301st stop out of the Nations 417 in total.
When he started his journey the National Park Serviced reached out to Mikah to let him know that they wanted him to feel safe and to share their thoughts on the LGBT community being undeserved. Mikah is openly gay and to help bring awareness to the National Park Service's support for the LGBT communinty, he takes a photo with a rainbow flag at each park.
http://mauinow.com/2018/03/19/youngest-man-to-visit-all-park-services-to-make-301st-stop-at-haleakala/
Auwe (Oops)
Maui's Willie K Battling Lung Cancer
Known by most as "Uncle Willie K" – Willie Kahaialiʻi, a long time fixture in Hawai'i music, announced that he has been diagnosed with lung cancer. In a statement he said "This had been a whirlwind experience, but with the love and support of family and friends, I'm optimistic that we will beat this, and be back on stage in no time."
In addition to his wide selection of solo music, Willie has also preformed with Prince, Mick Fleetwood, Stephen Tyler, Willie Nelson, and Santana.
See "this month on Maui" for details on a benefit concert for Willie K this month.
http://www.khon2.com/news/local-news/willie-k-battling-lung-cancer-cancels-performances/1012649394
ARTISTS IN RESIDENCE FOR APRIL 2018
We are very lucky to represent the work of so many talented local artists.  For many years, we have facilitated our Artist in Residence program that offers clients the opportunity to meet some of our artists,  learn more about their artistic process and talk story. We hope you will join us one day and meet one of our incredible artists.
HYATT
Ariel Quiroz, portrait artist. Thursdays in April from 4p – 8p
LAHAINA
Luana Kama, water colorist. Fridays in April from 4:30p -7:30p
Christine Halton, mixed media artist. April 12th from 11a – 3p
MAKAWAO
Christine Waara, watercolor and pastel painter. Tuesdays the 10th & 24th 12p – 3p
Jack Hamilton, oil painter & silversmith.
Makawao's 3rd Friday Town Party (20th) 5p – 8p
PAIA
Steve Rinaldi, oil painter. Wednesdays in March from 11a – 2p
Christine Halton, mixed media artist. April 26th from 11a – 3p
Amanda Scott, mixed media artist. Sundays the 8th, 15th, & 22nd from 2p – 5p
Mort Luby, oil painter and watercolorist. Tuesday the 2nd from 2p – 4p