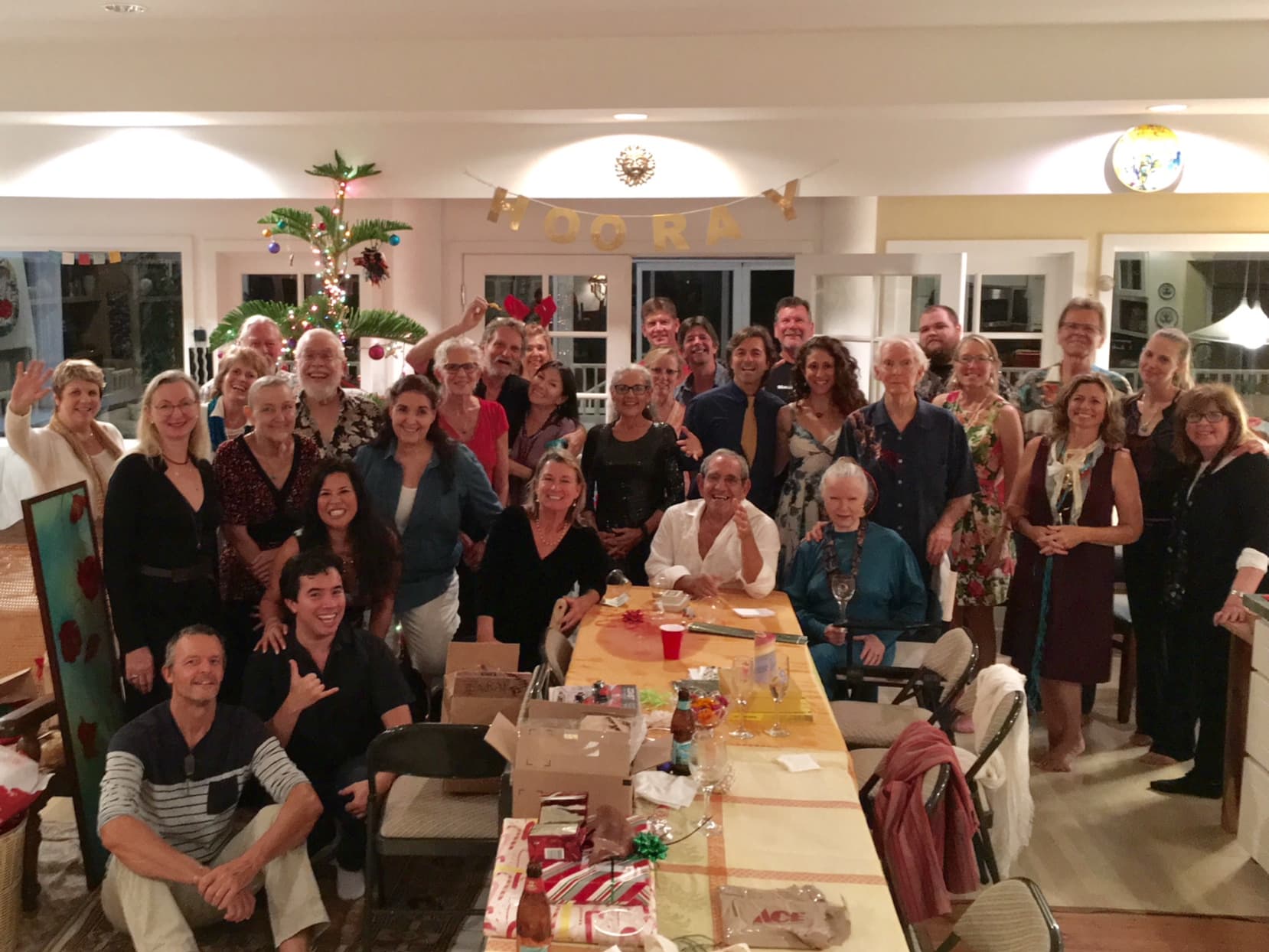 Happy New Year from your favorite Maui gallery!
2017 was a big year for us at Maui Hands!
We celebrated our 25th anniversary, at which we honored a number of artist who have been with us since Maui Hands first opened it's doors.
On a low note, as many of you know, we were the victims of a robbery in our Makawao gallery. As horrific as that was, we were so please to get some of our most valuable pieces back!
In 2017 we welcomed a few new employees, and our family of local artist also grew!
So, whats to come in 2018? We're thinking NEW!
– possibly a new gallery?
– and a new website is in the works! We cant wait for it's grand reveal!
Stay tuned!
New Artists to Maui Hands
we have two new artist who represent the our beautiful sea life!
Underwater photography by
Ernie Black
As seen through his work, Ernie Black has always had a love for the ocean and the animals that swim within.  Originally from Naples, Florida, he has found his way out to the island of Maui.  The clear waters, big surf and abundance of colorful marine life have all contributed to a fascination that cannot keep him away from the ocean.  Self-taught, Ernie prides himself on using only natural light.  This, mixed with his free diving abilities, allows for a peaceful environment for his subject matters.
Decorative Ceramics
Bob Berger
I've had a love for the sea and sea creatures all my life. I was born in 1935 and raised in Brooklyn, New York, and always enjoyed working with my hands: painting, wood carving, and building model airplanes. After high school I did a stint as a NYC firefighter then went to college and dental school.
I used my artistic and creative skills in dentistry making people beautiful and healthy. I retired from my practice 20 years ago but have been involved with volunteer dentistry on Maui until the present.
My favorite creations involve inhabitants of the ocean. Each piece is individually inspired and created by hand from my memory and imagination. In addition to ceramics I am also an avid surfer, snowboarder, fisherman, and free diver.
The Art of
Richard DiGiacomo
If you have visited one of our four locations, its safe to assume you saw Richard's etchings on aluminum. He has been one of our best selling artist since he joined the gallery.
His pieces are a captivating addition to Maui Hands
Richard says, "I have an exhilarating passion in life to fuse color and creativity onto metal panels. That comes form my compassion to impact lives with new vision, motivation and inspiration. In decades of working with men and women who have faced difficulty in live, I've learned the need to impart beauty, amazement and joy into the recipient, creating a tranquil and peaceful atmosphere. That can change lives."

On Sale this Month
10% off –
Charlie Corda Metal Sculptures
all ready-to-hang, indoor our outdoor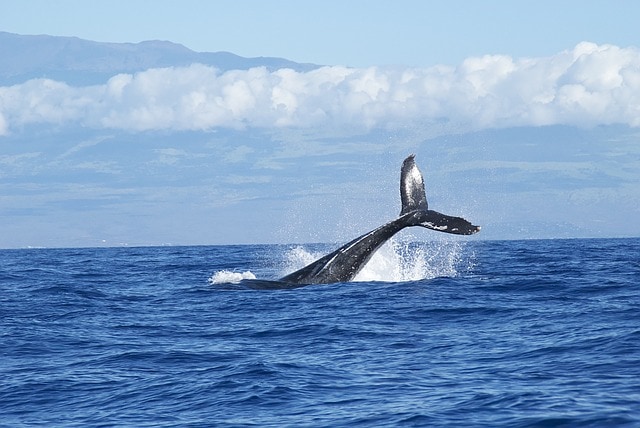 Its Whale Season!
Humpback whales visit our warm Hawaiian waters each year from November to May – but January kicks off the peak of the season. If you're on Maui this month, chances are you'll get to see them, even from shore!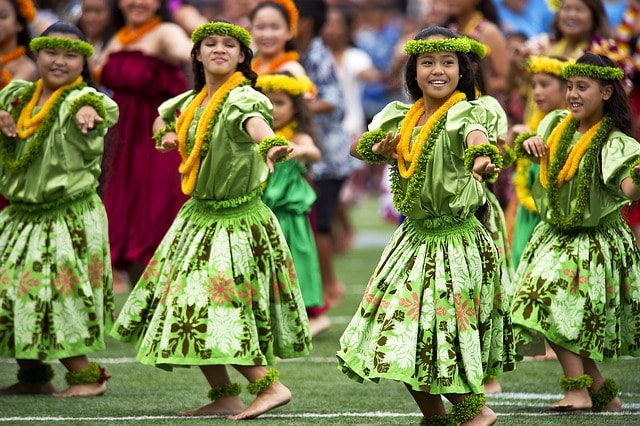 Miss Moku O Ka Loke Hula Pagent
Saturday, January 20th – 4:30
This 1st annual, solo hula pageant will display dancer's confidence, stage presence, style, and talents as they compete for the crown and title of "Miss Moku O Ka Loke"
Pono (Righteous)
Hawaiian Airlines to Launch Daily San Diego-Maui Flights
In early December, Hawaiian Airlines announced that they will launch daily non-stop flights between San Diego and Maui. This is great news, as many of us have family and close friends who live in southern California!
These daily flights will launch on May 1st, 2018.
The flight from San Diego to Maui is set to leave at 8:15 AM and the flight leaving Maui departs at 12:50 PM
We hope this new addition is a convenience for you all!
Auwe (Oops)
Entangled Humpback freed off Lahaina
On Christmas day, a team of trained responders removed and recovered 400 feet of heavy gauge line out of a Humpback whale's mouth. The gear is now being measured and analyzed in hopes of determining it's origin.
The whale was first reported by a crew aboard an Ultimate Whale Watch boat.
** If you see a marine mammal in distress, officials ask that you keep 100 yards distance and to call the NOAA 24-hour hotline to report the animal.
ARTISTS IN RESIDENCE FOR JANUARY 2018
We are very lucky to represent the work of so many talented local artists.  For many years, we have facilitated our Artist in Residence program that offers clients the opportunity to meet some of our artists,  learn more about their artistic process and talk story. We hope you will join us one day and meet one of our incredible artists.
HYATT
Ariel Quiroz, portrait artist. Thursdays in January from 4p – 8p
LAHAINA
Luana Kama, water colorist. Tuesdays in January from 4:30p -7:30p
Jeanne Young, oil painter. Wednesdays in January from 4:30p – 7:30p
MAKAWAO
Christine Halton, mixed media artist. Thursdays the 18th and 25th from 11a – 2p
Jack Hamilton, oil painter & jeweler. 3rd Friday Town Party – the 19th from 5p – 8p
PAIA
Rich Kenny, watercolorist. Thursday the 4th from 11a – 2p.
Christine Halton, mixed media artist. Wednesday the 10th from 11a – 3p